Education/Medical
Cancer. Why you should never go to the hospital in July. Anthony Youn, M.D., is a plastic surgeon in Metro Detroit.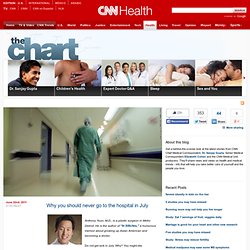 He is the author of "In Stitches," a humorous memoir about growing up Asian American and becoming a doctor. Do not get sick in July. Blog » Blog Archive » 23 Surprisingly Effective Treatments for Depression (One Year Later) For the live-updated, interactive version of this infographic, click here.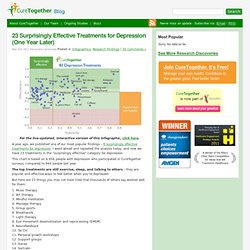 A year ago, we published one of our most popular findings – 6 surprisingly effective treatments for depression. I went ahead and repeated the analysis today, and now we have 23 treatments in the "surprisingly effective" category for depression. This chart is based on 4,956 people with depression who participated in CureTogether surveys, compared to 944 people last year. The top treatments are still exercise, sleep, and talking to others – they are popular and effective ways to feel better when you're depressed. But here are 23 things you may not have tried that thousands of others say worked well for them:
12 Dozen Places To Educate Yourself Online For Free. Post written by: Marc Chernoff Email All education is self-education.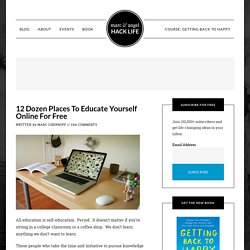 Period. It doesn't matter if you're sitting in a college classroom or a coffee shop. Surgical-tutor.org.uk - a free online surgical resource. Medical School Podcast » Free Podcasts. » Test Anxiety and Burnout – part 1 Episode 96: Learn the facts about stress during USMLE Step 1 preparation.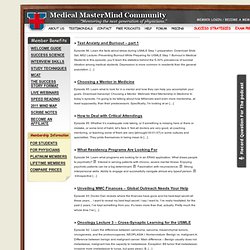 Download Slide Set: MS2 Lecture- Preventing Burnout While Preparing for USMLE Step 1 Burnout in Medical Students In this episode, you'll learn the statistics behind the 5-30% prevalence of suicidal ideation among medical students.
---