Mexican
Step-by-Step: Vegetarian Tamales – Tasty Kitchen Blog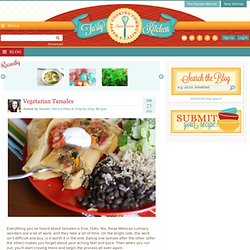 Everything you've heard about tamales is true, folks.
Roasted Poblano Sauce: 1 poblano pepper 2 tsp. extra virgin olive oil 1 medium yellow onion, chopped 1 large clove garlic, chopped 1/2 tsp. salt 1/2 tsp. ground cumin 1/2 tsp. chili powder 1/4 tsp. paprika 1/8 tsp. ground chipotle pepper (optional) 2 cups crushed tomatoes about 1/4 cup water (to thin out the sauce) 1/2 cup fresh cilantro, chopped + extra for garnish
Perrys' Plate: Portobello and Black Bean Enchiladas with Roasted Poblano Sauce
This dish ain't fancy.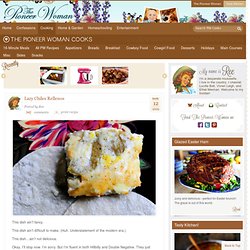 Lazy Chiles Rellenos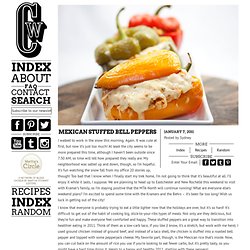 Mexican Stuffed Bell Peppers
I walked to work in the snow this morning. Again.
Restaurant Style Salsa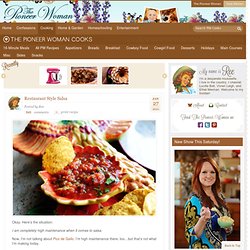 Okay.