Videos
Star Trek: Tik Tok
Go! Bwaaaah!!!
January 2014 BUNNIES PARTNER WITH FEARNET FOR SEASON 2...NOW IN PRODUCTION! The bunnies and FEARnet team up again to produce a new season of floppy-eared movie re-enactments. Check out this AWESOME line-up: The Monster Squad (1987)(COMPLETED! Stay tuned for online information) Pre-teen bunny horror and a sleepover/camp classic!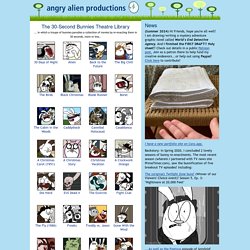 You will not be expecting what happens at the end
The History of Saturday Night Live Saturday Night Live (SNL) is one of the television staples that has transcended the TV medium. Everyone who watches television knows this show. Dozens of fine comedic actors, from John Belushi in the 70's and up to Will Ferrell in the 00's, have gone on to star in some of the best comedies of each individual decade they were either on the show or right after they left. SNL has been a launching point for so many comedy careers it boggles the mind. It began in October 1975, with one of the greatest stand-up comedy performers of all time, George Carlin, as the first host.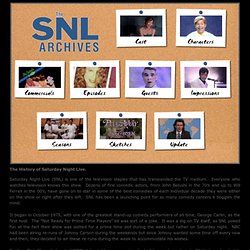 Habanera
The Official Simon's Cat Website | Films | The Box
"Eye Candy" by Superfad is a Mindblowing Display of Creativity and Imagination