Useful stuff
Microsoft SQL Server - Lesson 17: Topics on Data Selection. On the other hand, imagine you want to get a list of students who live in Silver Spring.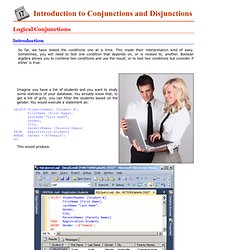 You would execute a statement as: SELECT StudentNumber [Student #], FirstName [First Name], LastName "Last Name", Gender, City, ParentsNames [Parents Names] FROM Registration.Students WHERE City = N'silver spring'; GO This would produce: The Cheapest Days to Shop Online | MintLife Blog | Personal Finance News & Advice. Photo: Keith Williamson We already know some of the best shopping deals are found online – but did you know some days are better than others to find the steepest discounts?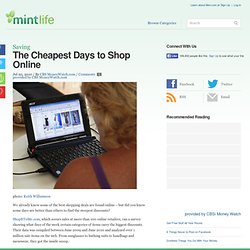 ShopItToMe.com, which scours sales at more than 100 online retailers, ran a survey showing what days of the week certain categories of items carry the biggest discounts. Pokemon - Jungle. This isnt happiness™ (Things My Father didn't Teach Me, How to tie a Tie)&& - StumbleUpon. Big history.
---