Tech
Android
Network. Email. Semantics. Big data. Most Popular Explainers of 2011. A k'wala's SciTech Daily. Economics of Information Technology - people.ischool.berkeley.edu. Hal R.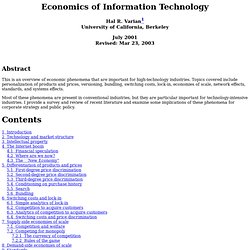 Varian1 University of California, Berkeley July 2001Revised: Mar 23, 2003. FCC Measures Actual Internet Speeds in USA. For the first time in the history of the internet, the FCC has collected a mass of data showing "real-world" speeds at which USA internet connections are working.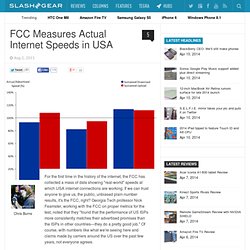 If we can trust anyone to give us, the public, unbiased plain-number results, it's the FCC, right? Georgia Tech professor Nick Feamster, working with the FCC on proper metrics for the test, noted that they "found that the performance of US ISPs more consistently matches their advertised promises than the ISPs in other countries—they do a pretty good job. " Our Mobile Planet.
Gizmos. Products & companies. Open source. Linux. Dev.
---