Freedom of speech/expression
2012 in Review: How Blasphemy Laws Are Stifling Free Expression Worldwide | Rights & Liberties
Threatened Voices | Tracking suppression of online free speech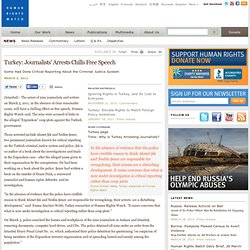 Turkey: Journalists' Arrests Chills Free Speech
(Istanbul) - The arrest of nine journalists and writers on March 3, 2011, in the absence of clear reasonable cause, will have a chilling effect on free speech, Human Rights Watch said. The nine were accused of links to the alleged "Ergenekon" coup plots against the Turkish government. Those arrested include Ahmet Şık and Nedim Şener, two prominent journalists known for critical reporting on the Turkish criminal justice system and police.
Mozambique: Behind the Detention of MC Azagaia · Global Voices | Rights & Liberties
Take action to end impunity
By Alice Purkiss / 23 November, 2011 To mark the inaugural International Day to End Impunity on 23 November, join Index in demanding justice for journalists' murdered in the line of duty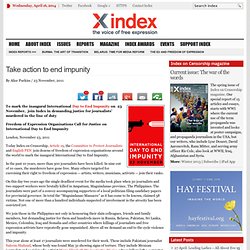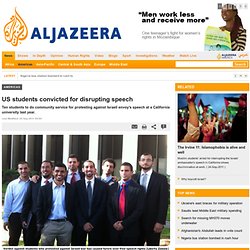 US students convicted for disrupting speech - Americas
Ten US college students from Southern California have been convicted of unlawfully disrupting a speech by Israel's ambassador to the US last year and placed on probation.
Full video: The Irvine 11: young Muslims speaking the truth against Israeli ambassador/warcimes
Photo by Emily Spence, copyright © 2008 // Buy this photo
knoxnews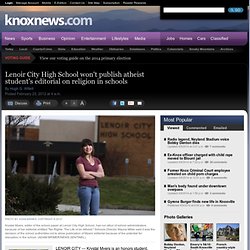 May 8, 2012 6:28 p.m.
Naomi Schaefer Riley: The Academic Mob Rules
China: Rights & Liberties
India: freedom of speech, information & media
Security, Censorship, & Internet
Here was a typical Twitter message: "15% of Cincinnati's Fire Dept browned out today to help pay for a streetcar boondoggle.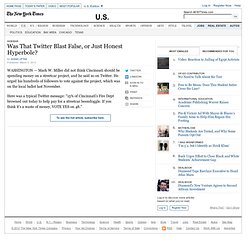 Honest Hyperbole and Free Speech - Adam Liptak
OCCUPY WALL STREET BEST MSM Footage NYPD Police Brutality
Man Arrested for Wearing Occupy Jacket at Supreme Court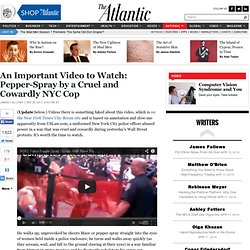 (Update below.)
An Important Video to Watch: Pepper-Spray by a Cruel and Cowardly NYC Cop - James Fallows - National
NYPD Arrests 700 #OccupyWallStreet Protesters On The Brooklyn Bridge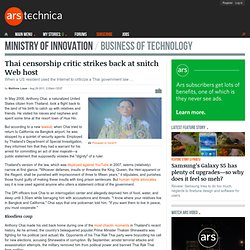 In May 2006, Anthony Chai, a naturalized United States citizen from Thailand, took a flight back to the land of his birth to catch up with relatives and friends.
Thai censorship critic strikes back at snitch Web host
Secret Agents Raid Webcam Artist
8 July 2011Last updated at 10:54 ET The US Secret Service has raided the home of an artist who collected images from webcams in a New York Apple store.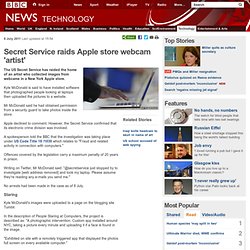 Massacre victim's widow flees Philippines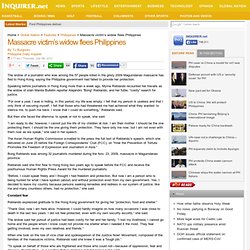 The widow of a journalist who was among the 57 people killed in the grisly 2009 Maguindanao massacre has fled to Hong Kong, saying the Philippine government had failed to provide her protection. Speaking before journalists in Hong Kong more than a week ago, Myrna Reblando recounted her travails as the widow of slain Manila Bulletin reporter Alejandro "Bong" Reblando, and her futile, "costly" search for justice. "For over a year, I was in hiding.
This post is part of our special coverage Russia's Protest Movement. Recent online coverage of the Pussy Riot trial makes it seem as if all of Russia is mobilized in protest against the inordinately harsh treatment the three arrested band members have received. Even Vassily Yakemenko, the erstwhile leader of the pro-Putin youth group NASHI, has spoken out against keeping them in confinement.
Russia: Pussy Riot Doomed by Its Own Supporters?
ActivePolitic.com - Pakistan bans 'obscene' words on cell phone texts
Dissidentity - Dissident thought and multiple identities/nyms
Is there a First Amendment right to videotape the public duties of police?
1st Circuit Ponders a First Amendment Right to Videotape an Arrest
The War on Talking About the Drug War
Bryan Gonzalez (r) at his graduation ceremony to become a U.S. Border Patrol agent – a job he lost after talking to a co-worker about the drug war Courtesy of New Mexico ACLU
Chilling Effects Clearinghouse - www.chillingeffects.org