Dlibman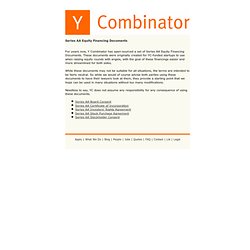 Series AA Equity Financing Documents
Series AA Equity Financing Documents For years now, Y Combinator has open-sourced a set of Series AA Equity Financing Documents. These documents were originally created for YC-funded startups to use when raising equity rounds with angels, with the goal of these financings easier and more streamlined for both sides.
Small Business 1099-K Tax Resource Center — Outright
Editor's Note: This is a guest post by Mark Suster (@msuster), a 2x entrepreneur, now VC at GRP Partners.
Why Convertible Notes Are Sometimes Terrible For Startups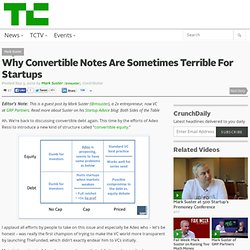 Spark - Igniting Innovation in Real Estate Software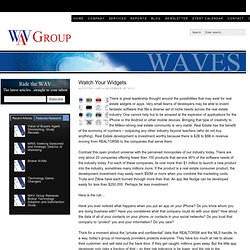 There is great leadership thought around the possibilities that may exist for real estate widgets or apps. Very small teams of developers may be able to invent fantastic software that fills a diverse set of niche needs across the real estate industry.
Watch Your Widgets
Get strategic about your digital future.
Consulting | Mightybytes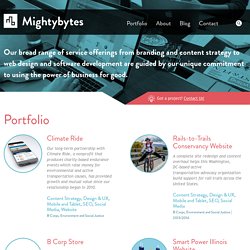 Mortgage Origination Solutions | CoreLogic
Run custom web applications on Google infrastructure | Cloud Sherpas Landing Pages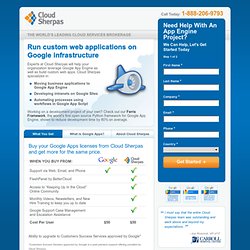 Run custom web applications on Google infrastructure Experts at Cloud Sherpas will help your organization leverage Google App Engine as well as build custom web apps.
Due Diligence Software | Hedge Fund Due Diligence, Operational Due Diligence, Legal Due Diligence Services
Do you prefer to perform your due diligence in-house?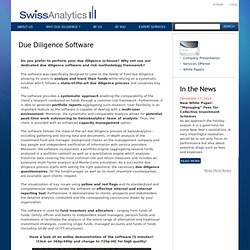 Due Diligence Checklist
Save time and mitigate reputational, operational and financial risk with LexisNexis® Commercial Due Diligence solutions. Our solutions help you mitigate risk and manage assets with an expansive, on-the-ground commercial due diligence network and the most current, accurate reports designed to fit your specific needs, meet your goals and save you time. We work closely with you to understand your goals and are always ready to search any court, agency or legislative body globally for the most up-to-date information, increasing your confidence in transactional and relationship due diligence.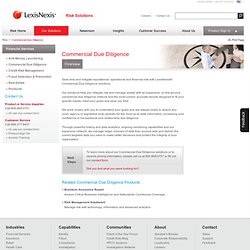 Business Risk Assessment - LexisNexis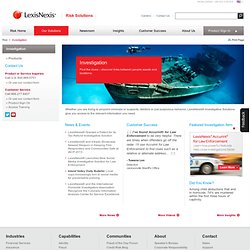 Find the clues – discover links between people assets and locations. Whether you are trying to pinpoint criminals or suspects, debtors or just suspicious behavior, LexisNexis® Investigative Solutions give you access to the relevant information you need.
Investigation Solutions and Software - LexisNexis
Implicit Sync - About Us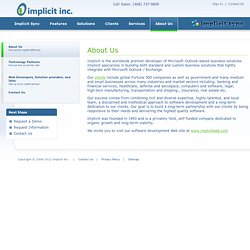 Implicit is the worldwide premier developer of Microsoft Outlook–based business solutions. Implicit specializes in building both standard and custom business solutions that tightly integrate with Microsoft Outlook / Exchange. Our clients include global Fortune 500 companies as well as government and many medium and small businesses across many industries and market sectors including: banking and financial services, healthcare, defense and aerospace, computers and software, legal, high-tech manufacturing, transportation and shipping , Insurance, real estate etc.
A special configuration of the commercial Loan Origination software system is designed for commercial loan brokers.
Origination for Brokers - Madison Associates LLC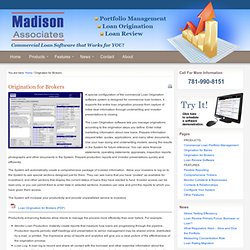 Contact Importer for Yahoo, Gmail, Hotmail, MSN, AOL, Outlook, Mac Address Book and more. | CloudSponge