Tutorial Sites
Photoshop Tutorials
Tutorials
Gallery | Photoshop TUTfactory | The best Photoshop tutorials in one place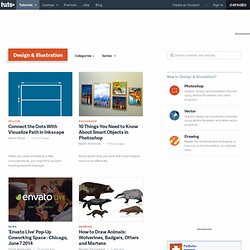 Most artists, designers, and photographers need to apply texture, aging, and weathering effects to their work at some point. These types of effects can be a lot of fun to apply to your work, but applying them using Photoshop's basic tools can be quite time-consuming. In this tutorial, we will show you how the new Machine Wash Deluxe plugin by Mister Retro can be used to apply professional quality texture, aging, and weathering effects to artwork.
Photoshop Tutorials (Intermediate)
Tutorials
Photoshop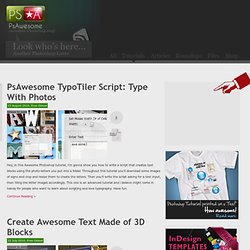 Hey, in this Awesome Photoshop tutorial, i'm gonna show you how to write a script that creates text blocks using the photo-letters you put into a folder. Throughout this tutorial you'll download some images of signs and crop and resize them to create the letters. Then you'll write the script asking for a text input, then tiling the letter images accordingly.
Tutorials « PsAwesome★ Awesome Photoshop Tutorials
Tutorials
Looking for something more exciting than a standard trifold or postcard? One attention-grabbing solution is the iron cross fold.