Interests
Page 9. Christopher Hitchens. Women's Health and Wellness Information, Tips - EmpowHER.com - Improving Health, Changing Lives. Breaking News, Current Events, Latest News and World Events at allvoices.com. Bookyards.com » The Library To The World.
Library of Canada.com » Page Not Found. How Music Works. By Maria Popova What Stanley Kubrick has to do with Medieval harmonies and universal lullabies.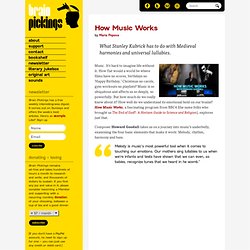 Music. You Are Not So Smart. The Topic(s): Placebo Sleep and Science The Guest: Christina Draganich The Episode: Download – iTunes – Stitcher – RSS – Soundcloud.
Five Manifestos for the Creative Life. By Kirstin Butler How a numbered list can start a personal revolution.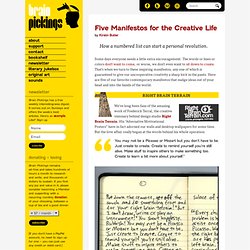 Some days everyone needs a little extra encouragement. The words or lines or colors don't want to come, or worse, we don't even want to sit down to create. That's when we turn to these inspiring manifestos, any one of which is guaranteed to give our uncooperative creativity a sharp kick in the pants. Here are five of our favorite contemporary manifestos that nudge ideas out of your head and into the hands of the world. Books.
Bettman/Corbis In 1985, Carol Leifer, who was discovered by David Letterman, became one of two female writers on 'Saturday Night Live,' but her time there wasn't easy, and it didn't end so well.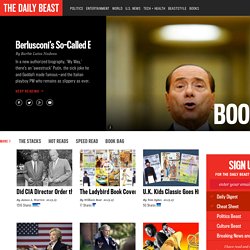 Saturday Night Live premiered in 1975, while I was in college, and comedy would never be the same. From the minute the show went on the air, it popped right off the screen as fresh and funny, and it immediately set a new standard for television comedy that continues today. So, in 1985 I was excited as anything when SNL's creator, Lorne Michaels, returned to the helm after Dick Ebersol's five-year reign. And even more excited to hear that the show was setting up auditions for new cast members at the Comic Strip, my home-base comedy club in New York City. E.D. Kain. Here's another short song I wrote.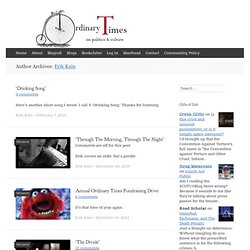 I call it 'Drinking Song.' Thanks for listening. What Kind of Buddhist was Steve Jobs, Really? | NeuroTribes. Hello there!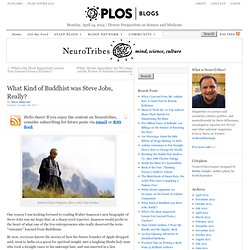 If you enjoy the content on Neurotribes, consider subscribing for future posts via email or RSS feed. Kobun Chino Otogawa, Steve Jobs' Zen teacher. One reason I was looking forward to reading Walter Isaacson's new biography of Steve Jobs was my hope that, as a sharp-eyed reporter, Isaacson would probe to the heart of what one of the few entrepreneurs who really deserved the term "visionary" learned from Buddhism.
---