Tech News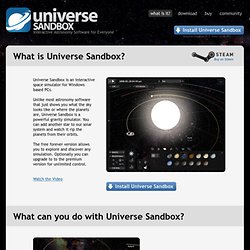 Universe Sandbox is an interactive space simulator for Windows based PCs. Unlike most astronomy software that just shows you what the sky looks like or where the planets are, Universe Sandbox is a powerful gravity simulator. You can add another star to our solar system and watch it rip the planets from their orbits.
Posted on 21 Jan 2011 at 13:34 ISPs are threatening to cripple websites that don't pay them first.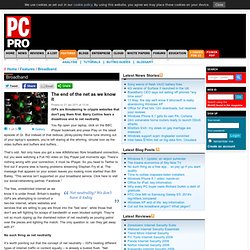 The end of the net as we know it | Broadband | Features
The Measurement of Science
Albert Einstein's greatest scientific "blunder" (his word) came as a sequel to his greatest scientific achievement.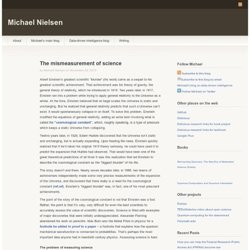 As the country remains highly polarized and chronically dissatisfied with the performance of the two major parties, the internet, and advent of social media in particular, could catalyze the historic campaign of an Independent presidential candidate as early as 2012.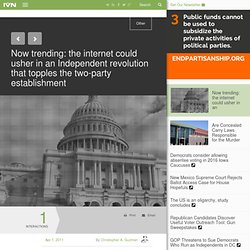 Now trending: the internet could usher in an Independent revolution that topples the two-party establishment | CAIVN
Big Internet Guide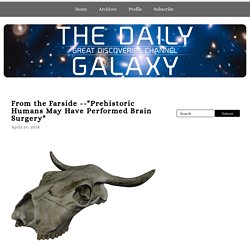 Continue reading ""Super-Earths are Likely to Have Oceans and Continents" " »
If the popular misreading of Mayan mythology is correct, we have fewer than two more years left on this Earth.