Personalized newspapers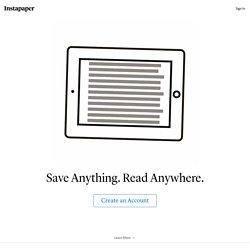 Of all forms of literature, however, the essay is the one which least calls for the use of long words. The principle which controls it is simply that it should give pleasure; the desire which impels us when we take it from the shelf is simply to receive pleasure. Everything in an essay must be subdued to that end. It should lay us under a spell with its first word, and we should only wake, refreshed, with its last. In the interval we may pass through the most various experiences of amusement, surprise, interest, indignation; we may soar to the heights of fantasy with Lamb or plunge to the depths of wisdom with Bacon, but we must never be roused.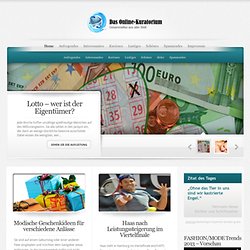 Modische Geschenkideen für verschiedene Anlässe Sie sind auf einem Geburtstag oder einer anderen Feier eingeladen und möchten dem Gastgeber etwas mitbringen. In der Vergangenheit stellte sich nicht häufig die Frage nach dem "Was", denn in erster Linie nahm man Blumen... sehen Sie die Auflistung Haas nach Leistungssteigerung im Viertelfinale Haas zieht in Hamburg ins Viertelfinale ein(©AFP) Diesmal stimmte auch die Leistung: Einen Tag nach seinem Stotterstart hat Lokalmatador Tommy Haas das Hamburger Publikum wieder zurückerobert.
Online Newspaper Software
Drupal & Hosted Drupal Newspapers Running on Drupal This is a demo site showcasing newspapers running on Drupal, a popular open source content management system. These are sites set up using Drupal and then expanded with various modules. There are four newspaper-specific Drupal module packages: * NodeStream - publish content in newspaper style * OpenPublish - OpenPublish is an online news platform that emphasizes visitor engagement and ease of content creation. uses automatic tagging * ProsePoint - online newspaper with configurable sections * Managing News - Tracks news through RSS feeds and displays where each event is happening on a map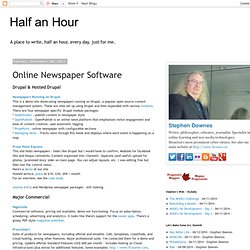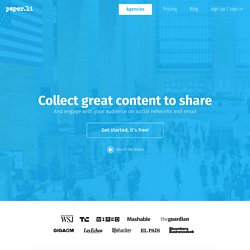 Niche publishing Cover all the relevant news for your town or community, on an industry or event, or any topic you find fascinating. Content marketing Easily publish relevant, curated content daily to engage your community, build relationships and attract the right visitors to your brand. Web monitoring
"Feel confident in data accuracy." - Inside Sales Manager, MOGL Business data is fragmented and often incorrect. Radius aggregates data from 30,000+ sources to provide the only accurate, living and breathing database on over 26 million small businesses.