Dictionary Skills
Flickr Google Yahoo! Version 0.4 Using English Wiktionary XML Dump dated Feb 4th 2009 Using WordNet 3.0 Searching over 243k words Comments?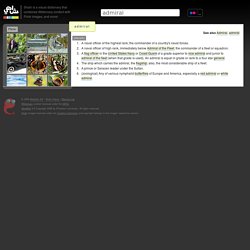 Oxford Dictionaries Spelling Challenge : Oxford Dictionaries
DICTIONARY SKILLS 1
All students should have a dictionary in their desk, not at the front of the class. Students need to become familiar with the dictionary for a variety of reasons and if it is used on a regular basis by students for them to become comfortable with using it as a reference. Dictionaries are a valuable tool for the students in their learning process and it limits the amount of time a student raises their hands to spell a word. Students need to learn that they are able to use a dictionary for spelling a word, find a meaning, or to assist in pronouncing the word. Brainstorm with the students the reasons to use a dictionary and place the answers on chart as a student reference.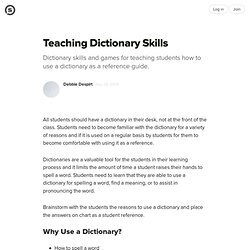 Teaching Dictionary Skills: Dictionary Skills Activities and Games | Suite101.com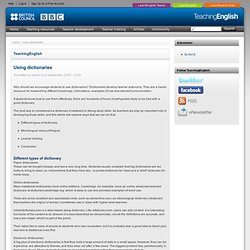 Using dictionaries
Using dictionaries Submitted by TE Editor on 5 September, 2006 - 12:00 Why should we encourage students to use dictionaries? Dictionaries develop learner autonomy. They are a handy resource for researching different meanings, collocations, examples of use and standard pronunciation.
How to get your students to use their dictionaries effectively
Interpreting a Dictionary Entry--Guide to Vocabulary