Music
Lie to Me: Jonny Lang: Music
Jonny Lang (born Jon Gordon Langseth, Jr. in Fargo, North Dakota, January 29, 1981) is a Grammy Award-winning American blues and gospel singer. In 1995 (at the age of 14) his first album, Smokin' by Kid Jonny Lang & The Big Bang was released. As a result of the LP becoming a regional hit, a major-label bidding war ensued that culminated in Lang signing to A&M Records in 1996.
Jonny Lang – Free listening, videos, concerts, stats, & pictures at Last.fm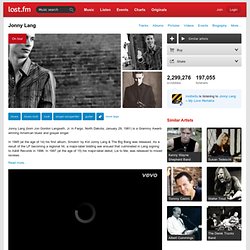 Jonny Lang's Music Videos – Free listening, videos, concerts, stats, & pictures at Last.fm
Dia Frampton's Songs | All Songs | Listen Free and Download
Dia Frampton – Free listening, videos, concerts, stats, & pictures at Last.fm
Dia Frampton (born October 2, 1987) is an American singer-songwriter from St. George, Utah, US and the lead singer of the band Meg & Dia, and the runner-up on the first season of The Voice as a member of Blake Shelton's team. Dia Frampton is half Korean and half Dutch. Dia received a karaoke machine as a Christmas gift when she was a child and began singing at local county fairs and retirement centers, whilst her sister Meg taught herself to play songs on the guitar.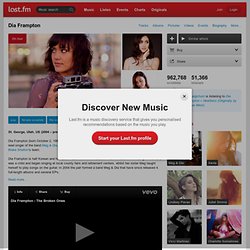 Marlee Scott - MySpace
Marlee Scott – Last.fm
Christina Perri - MySpace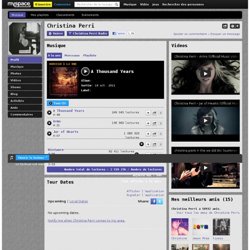 At just 24, Christina Perri has already lived a handful of lives. She's toured the world as an assistant to a rock band, spent a year at a prestigious university, became a wife and then an ex-wife, produced popular music videos, made olive oil in Italy and even served as a fashionista barrista in Beverly Hills. The whole while, music had been tapping her on the shoulder, trying to lead her down a path as a musician. It seems that fate grew tired of this shoulder-tapping approach as well and went for an old fashioned sucker punch. On June 30th, a raw, defiant break-up song that Perri had written called "Jar of Hearts" aired on Fox's So You Think You Can Dance as a backdrop to a memorable piece choreographed by Stacey Tookey.
Christina Perri – Last.fm
Christina Perri, born August 19, 1986 in Philadelphia, Pennsylvania, United States, is a singer-songwriter, guitarist, and pianist. She initially rose to fame with her 2010 debut single "Jar of Hearts," which charted in the top 20 on the Billboard Hot 100 chart after being used in the popular television show, "So You Think You Can Dance." Perri grew up in Bensalem, Pennsylvania (a suburb of Philadelphia) with her older brother, Nick Perri, who formerly played guitar with Shinedown, among other artists. She attended Archbishop Ryan High School, and at age 16 taught herself how to play guitar by watching a videotape of Shannon Hoon from the group Blind Melon performing on VH1. On her 21st birthday, Perri moved to Los Angeles. Later that year she got married and began to produce music videos.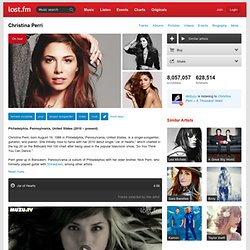 Christina Perri - Yahoo
Jason Mraz - MySpace
You can add songs of Jason Mraz to your playlist by left clicking on the titles and on the next page choosing the best result. Above tracks are ordered by release date. Average rating for Jason Mraz is 1/10 (1 visits). SongArea calculates rating point according to unique pageviews of this page everyday. Remember if you are not already registered, please do so for creating your playlist with our selection of works from several performers.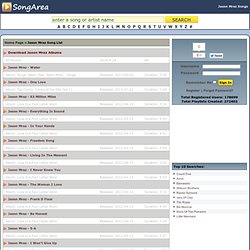 JASON MRAZ - SongArea.com
Jason Mraz - Yahoo
Jordis Unga - MySpace
Jordis Unga – Last.fm
Jordis Unga - Yahoo
Jordis Unga
The Voice - Jordis Unga
Karmin - MySpace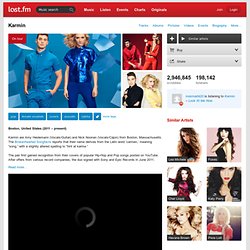 Karmin are Amy Heidemann (Vocals/Guitar) and Nick Noonan (Vocals/Cajon) from Boston, Massachusetts. The Brokenhearted Songfacts reports that their name derives from the Latin word 'carmen,' meaning "song," with a slightly altered spelling to "hint at karma." The pair first gained recognition from their covers of popular Hip-Hop and Pop songs posted on YouTube. After offers from various record companies, the duo signed with Sony and Epic Records in June 2011. Karmin is a collision of Nick's Classic Rock upbringing and Jazz education (a trained trombonist) and Amy's R&B influence and Pop background.
Karmin – Last.fm
Karmin Join the Newsletter Pulses Available Now Featuring "I Want It All" Buy Pulses Apr19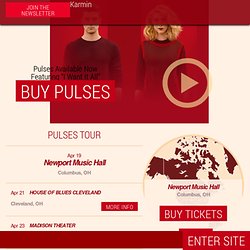 KarminMusic.com