Tecnologia
Our business idea is to offer branded unique products based on natural astaxanthin and that are supported by scientifically proven health effects. Together with our parent company, Fuji Chemical Industry Cp., Ltd in Japan, we are the world leader in research-based astaxanthin health products. Natural astaxanthin is produced by the microalga Haematococcus pluvialis in our production facility in Gustavsberg, Sweden.
Start - BioReal :: Leading innovator & producer of Astaxanthin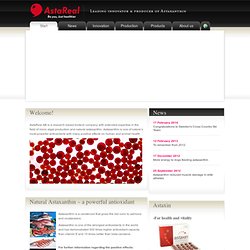 A4F _ S.A. :: Algae 4 Food, Feed, Fiber, Fertilizer... and Fuel.
International Algae Competition 2011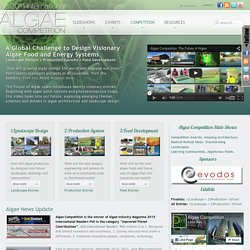 Algae Microfarms Book. Microfarms for home, school, community and urban gardens, rooftop, mobile and vertical farms and living buildings. How algae microfarms can help transform our food culture by growing abundant healthy food in a very small area, affordably and profitably. This new book Algae Microfarms introduces individuals and organizations growing algae on a small scale and making a difference today. Visit to Myanmar Spirulina, December 19-23, 2013.
CintaNotes 1.5.5 – Notas sincronizadas com o Dropbox!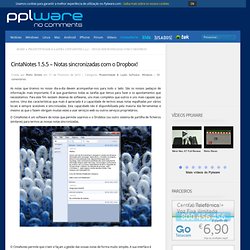 As notas que tiramos no nosso dia-a-dia devem acompanhar-nos para todo o lado. São os nossos pedaços de informação mais importante. É ai que guardamos todas as tarefas que temos para fazer e os apontamentos que necessitamos. Para este fim existem dezenas de softwares, uns mais completos que outros e uns mais capazes que outros.
SciPort - Pale Moon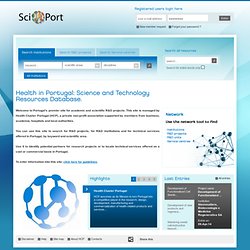 Portugal Ventures: Call For Entrepreneurship The Call For Entrepreneurship is the entry point to the Ignition Programme, an initiative led by Portugal Ventures to promote investment for market-oriented scientific and technological projects in the Seed Capital phase. More information at www.portugalventures.pt. INSPIIRE: Integrated System for Pfizer Investigator Initiated Research The mission and purpose of Pfizer's Investigator-Initiated Research (IIR) Program and Compound Transfer Program (CTP) is to provide support for investigator-initiated research.
Exxon to Invest Millions to Make Fuel From Algae
fontpro.com Font Pro - is a free fonts database with awesome typeface testing tool. It provides more than 20,000 free fonts and web fonts. Font Pro has made the process of searching fonts, previewing fonts, collecting fonts, to discovering new font combinations super easy and awesome.