Time savers
Πώς να... | Κάνετε την online ζωή σας εύκολη
του Νικόλα Γεωργιακώδη Συντομεύσεις. Το λέει και το όνομά τους: Συντομεύουν διαδικασίες και κάνουν την (ψηφιακή) ζωή μας ευκολότερη. Βασίζονται ως επί το πλείστον στον συνδυασμό δύο ή περισσότερων πλήκτρων ή κουμπιών στο mouse και δεν απαιτούν από εσάς να μεταμορφωθείτε σε geek για να μάθετε να τις χρησιμοποιείτε. Επειδή λοιπόν (και) ο διαδικτυακός χρόνος είναι χρήμα, ακολουθούν μερικές χρήσιμες συντομεύσεις για να μην χάνετε άδικα τον χρόνο σας με περιττά κλικ. * Όταν πληκτρολογείτε μια διεύθυνση σε οποιονδήποτε browser (πλην του Internet Explorer) δεν χρειάζεται να γράψετε http:// ή www.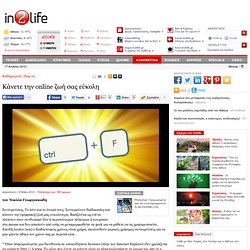 Login | MailChimp - email marketing made easy
Productivity Tools
In 2005, I started sharing my experiments in personal productivity on this blog, creating a collection of various printable paper forms I called The Printable CEO. The idea behind this was that as a freelancer, I didn't have a boss telling me what to do.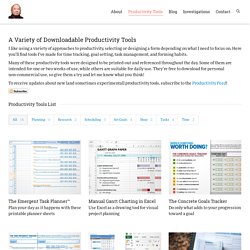 The Compact Calendar shows an entire year on a single sheet of paper, designed for quick week-based planning and scheduling.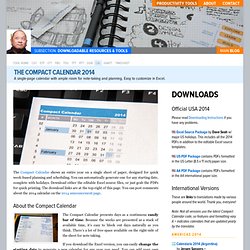 Compact Calendar 2012
How to Recover Your Core Rhythm - Tony Schwartz
by Tony Schwartz | 9:55 AM October 26, 2011 I spent much of last week on the road. Eager to get back home when my work was done, I took the red-eye flight from San Francisco to New York at 10 pm. I arrived home at 8:30 am and had to go straight to the office, after less than five hours of fitful sleep on the plane. By early afternoon, I felt like hell.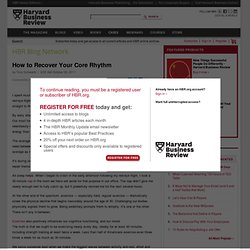 Fast Company wants you to have your best year yet in 2012; click for more advice and tips on how to work smarter, manage your career, and lead a more meaningful life. "You get up at what time?"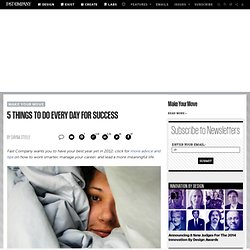 Whenever the subject of why some people learn faster comes up, I get a whole host of common answers: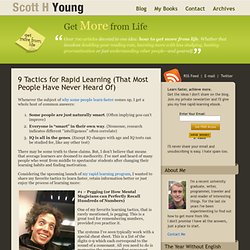 "Music helps me concentrate," Mike said to me glancing briefly over his shoulder.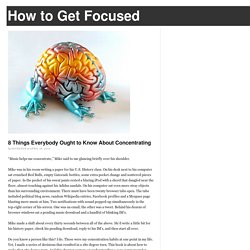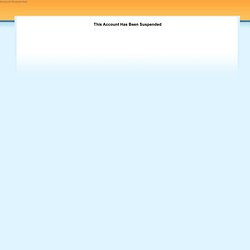 Keyboard shortcuts are the essence of PC productivity. While newbs slowly mouse around their screens in search of buttons to click, seasoned tech vets hammer through a day's work with ease thanks to a wealth of arcane hotkey combos that knock out useful tasks in seconds. Of course, every PC user knows a few handy shortcuts, and hardened system tweakers like you have forgotten more hotkeys than most users will ever learn.