Sewing
Diary of a Quilter: Tutorials. Home Page | Sublime Stitching. Hooded Towel and Washcloth Set. This project is relatively quick and very simple to sew.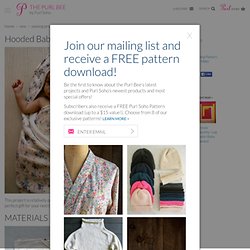 I think it would make a perfect gift for your next baby shower! Materials. Handmade Tissue Paper Flowers and Pompom Garland. You'd think after making hundreds of these for my wedding, I'd be completely sick of them.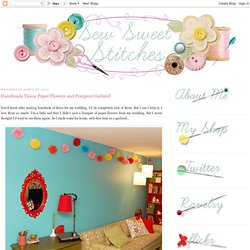 But I can't help it, I love them so much! I'm a little sad that I didn't save a bouquet of paper flowers from my wedding, but I never thought I'd want to see them again. So I made some for home, only this time as a garland...
---