Qrcodes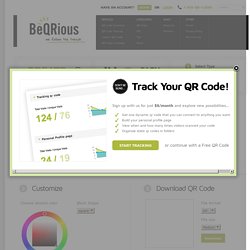 A QR code generator is a software or online application that allows you to create QR codes. QR codes are probably the most popular and flexible two-dimensional barcode that is used by most businesses and individuals for anything from their marketing campaigns, education and even in ordinary lives and lets not forget just for fun! They're widely used by any web design agency As QR codes gain popularity, more and more Web sites are offering free QR code generator services. With all the choices, and because they are all similarly free, most people just use the first QR code generator they find.
QR Code on a Business Card but how?
Comment QR Code on a Business Card but how? (Added: January 18th, 2010 QR Coded LinkedIn profile with tracking on your business card).