Polls
didi.austria's Bookmarks on Delicious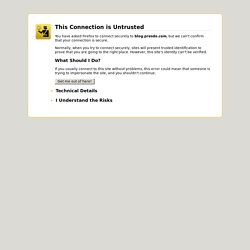 Presdo | Blog
With more than 2,000 attendees from more than 60 countries, LeWeb is bringing people from around the world to discuss the future of the Internet on December 8-9 in Paris. We are delighted that Presdo Match for LeWeb is being provided to attendees for connecting before and during the conference. The feedback we have already received from attendees has been great, and we have put many of your suggestions into the product. Although we've been told that Presdo Match is a lot of fun, it isn't just for fun and games.
Sandy — your free personal email assistant
Survey Software | Vovici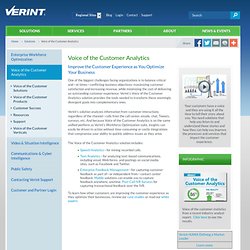 One of the biggest challenges facing organizations is to balance critical and—at times—conflicting business objectives: maximizing customer satisfaction and increasing revenue, while minimizing the cost of delivering an outstanding customer experience. Verint's Voice of the Customer Analytics solution provides the tools needed to transform these seemingly divergent goals into complementary ones. Verint's solution analyzes information from customer interactions regardless of the channel—calls from the call center, emails, chat, Tweets, surveys, etc. And because Voice of the Customer Analytics is on the same unified platform as Verint's Workforce Optimization suite, insights can easily be driven to action without time-consuming or costly integrations that compromise your ability to quickly address issues as they arise.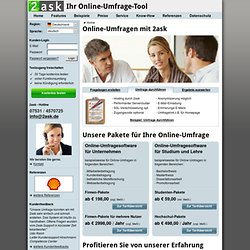 Unsere Pakete für Ihre Online-Umfrage Online-Umfragesoftwarefür Unternehmen beispielsweise für Online-Umfragen in folgenden Bereichen: - Mitarbeiterbefragung- Kundenbefragung- betriebliche Marktforschung- Webseitenbefragung Firmen-Pakete
Online Umfragen
Netigate Online-Befragungen
Survey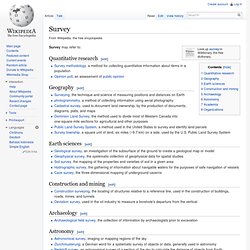 From Wikipedia, the free encyclopedia Survey may refer to: Quantitative research[edit]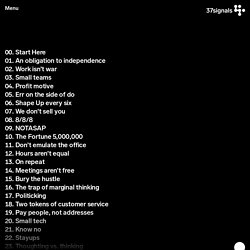 Our loyal customers include designers, developers, freelancers, lawyers, accountants, architects, non-profits, charities, universities, PR firms, retailers, manufacturers, consultants, authors, publishers, government agencies, students, marketers, airlines, restaurants, filmmakers, farmers, and just about everyone in-between. The world's most popular brands depend on our products every day. We'll never take their trust — or your trust — for granted.
Business-Ready SpikeSource
Black Duck plans to integrate the SpikeSource products and services into its offerings. The SpikeForge open source projects are being migrated to other forges, and we're encouraging members of the Developer Zone to join developers on Ohloh.net, Black Duck's open source project directory and community. As mentioned on the Developer Zone homepage, we will be discontinuing the SpikeSource website and the Developer Zone starting January 9, 2011. If you are looking another Spikeforge project, please contact us at spikesource@blackducksoftware.com. Read the full announcement.