ENERGIES
Time-lapse history of human global CO2 emissions
Final-print-Program-for-March-1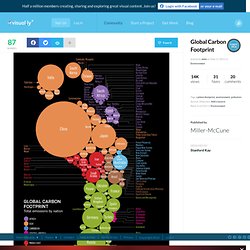 Global Carbon Footprint
Thank you for subscribing. We sent an email, please click the link to complete your subscription. Tell your story visually before December 31st and get a free iPad Air!
Einstein VS Tesla
Histoire de l'utilisation de l'énergie par les hommes. Comme vous l'avez lu sur la page d'accueil, l'humanité a un problème avec l'énergie qu'elle consomme.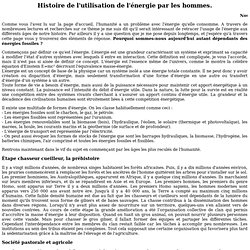 A researcher at MIT, Andreas Mershin, has created solar panels from agricultural waste such as cut grass and dead leaves. In a few years, Mershin says it'll be possible to stir some grass clippings into a bag of cheap chemicals, paint the mixture on your roof, and immediately start producing electricity. If you remember high school biology classes, you will hopefully remember a process called photosynthesis, whereby plants turn sunlight into energy.