Photography
The 10 Best Street Photography Blogs on the Web (and more)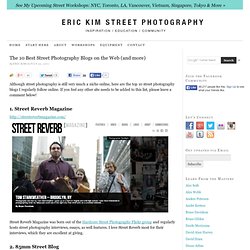 Although street photography is still very much a niche online, here are the top 10 street photography blogs I regularly follow online. If you feel any other site needs to be added to this list, please leave a comment below! 1. Street Reverb Magazine http://streetreverbmagazine.com/ Street Reverb Magazine was born out of the Hardcore Street Photography Flickr group and regularly hosts street photography interviews, essays, as well features.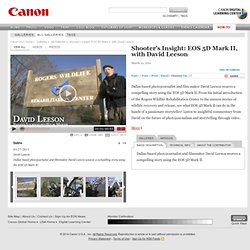 Dallas based photojournalist and film maker David Leeson weaves a compelling story using the EOS 5D Mark II. From his initial introduction of the Rogers Wildlife Rehabilitation Center to the success stories of wildlife recovery and release, see what EOS 5D Mark II can do in the hands of a passionate storyteller! Listen to insightful commentary from David on the future of photojournalism and storytelling through video.
DLC: Gallery: Shooter's Insight: EOS 5D Mark II, with David Leeson
mintchip Beautiful girls and photographs Follow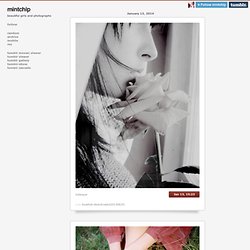 Mintchip
Wex Photographic blog (WEXBlog) | Digital Cameras, Digital SLRs, Lenses | Photography News
Dancer by a window, Havana…… Nikon DF camera, 1/25th sec; f4; ISO 400; 24-120mm lens. Cuban Cowboy, by a farmhouse window….Nikon DF camera; 1/50th sec; f3.5; ISO 100; 28mm f1.4 lens. Heading to St. Lucia again, and the Anse Chastenet/Jade Mountain Resort to teach advanced lighting techniques, and all manner of post production wizardry, courtesy of my good friend and co-instructor, RC Concepcion. We start with an …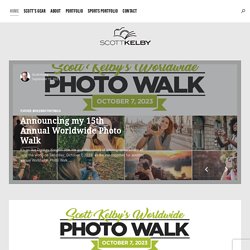 Coming off such an amazing year, it's a bit daunting to think about the New Year already unfolding. Being a very fortunate photographer with the lifetime self-assignment of affecting the world as a visual storyteller, each day brings its frustrations and rewards, propelling me onto the next. As one who really hates calendars and loathes clocks, containerizing life in twelve-month blocks at times seems stifling.
This post was prompted by Guy Tal and Dan Baumbach's inter-blog conversation on the role of seeing in photography. In my youth I enrolled in the Famous Photographers Course which was a part of the Famous Artists School. They also ran a Famous Writers School as I recall. All three were based on lessons prepared by or under the advice of well known practitioners. The group behind the photography course consisted of Richard Avedon, Richard Beattie, Joseph Costa, Arthur d'Arazien, Alfred Eisenstaedt (one of my heroes at the time), Harry Garfield, Philippe Halsman, Irving Penn, Bert Stern & Ezra Stoller. Needless to say the course had a distinctly photojournalist/commercial bent.
North Country Ramblings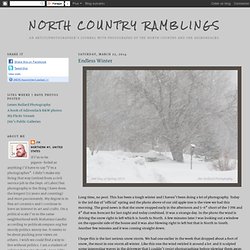 TAFE NSW - Sydney Institute Institution profile The University of Sydney
Photography courses in Sydney: Photography course Sydney reviews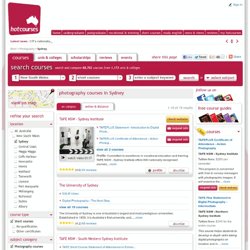 Australian Centre for Photography
| 3rd January, 2014 I have visited the Hunter Valley many times over the years looking, searching for the unique shot or a shot that really captures the expansiveness and beauty of the region. So early December I booked myself a sunrise balloon flight. Having done many a photo out of a helicopter there is nothing quite like drifting silently in a hot air balloon, especially over the gorgeous Hunter Valley in summer. At 3500 feet the panoramic views across the mountain range and over the valley floor peppered with local bushland and award winning wineries is a sight that has to be seen. Hope everyone had a great Christmas and New Year. 2014 will be a year where we are going to focus on expanding our range of photos to new locations around Australia, while still focusing on our local area between Newcastle and Sydney.
Matt Lauder Australian Panoramic Landscape Photography - Landscape Photos, Stock Photos, Landscape Photography of Australia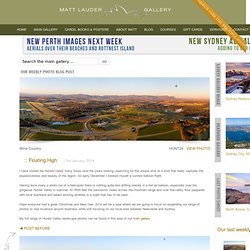 SignaturePhoto offer a range of photography courses in Sydney, photography workshops and image-editing Adobe Lightroom workshops and training that suit various skill levels: beginners and those photographers who have some previous knowledge or are moving to digital from film. Our popular 1-day and half-day Sydney photography courses and photo-editing short courses - with a professional photographer instructor - are suited to time-pressed individuals, mums and dads, tourists, small business owners, and business employees who don't have the time to commit to 3 - 6 week long courses. Our informal theory / practical 1-day Digital Photography Essentials Course around Sydney CBD and Harbour, and our half-day Digital Photography Basics Workshop are designed for absolute beginner or intermediate photographers with small group sizes, thereby enabling more individual tuition.
Photography Courses Sydney - SignaturePhoto: Photography & Photo-editing Courses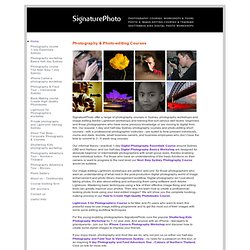 www.canon.com.au/~/Media/Product Brochures/Camera/Digital SLR Cameras/EOS/EOS-5D-Mark-II-WP2.ashx?wid=pt5DMkII091201
DLC: Product - On-Camera Tutorials: EOS 5D Mark II
Adobe Photoshop Lightroom 3 Classroom in a Book - Free Chapters - Integrated Tethered Shooting and Manual Correction for Lens Distortion
Buy. Download. Create. Get Photoshop CS5 now at the Adobe Store.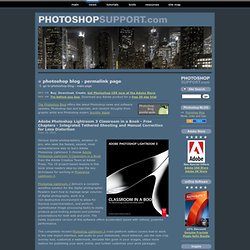 « Cheaper Photo Books, B&W Cross Processing and More | Main | Large Format Here I Come, Plus Links » February 01, 2004 Are Photography Courses Helpful?
Coincidences: Are Photography Courses Helpful?
Portfolio – Tania Niwa Photographer | Commercial | Portrait | Fine Art | Weddings
500 Photographers by Pieter Wisse
Photography Courses Sydney - Photography Classes - Camera Lessons | SPW
Canon EOS Photo5 : Brief 1
Adobe Store - Australia - Your Account