Photography
The 10 Best Street Photography Blogs on the Web (and more) Although street photography is still very much a niche online, here are the top 10 street photography blogs I regularly follow online.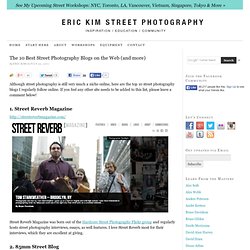 If you feel any other site needs to be added to this list, please leave a comment below! 1. Street Reverb Magazine Street Reverb Magazine was born out of the Hardcore Street Photography Flickr group and regularly hosts street photography interviews, essays, as well features. Street art. DLC: Gallery: Shooter's Insight: EOS 5D Mark II, with David Leeson. Dallas based photojournalist and film maker David Leeson weaves a compelling story using the EOS 5D Mark II.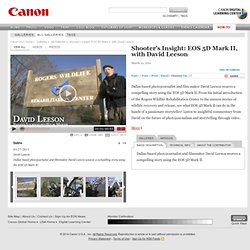 From his initial introduction of the Rogers Wildlife Rehabilitation Center to the success stories of wildlife recovery and release, see what EOS 5D Mark II can do in the hands of a passionate storyteller! Listen to insightful commentary from David on the future of photojournalism and storytelling through video. Mintchip. Mintchip Beautiful girls and photographs Follow.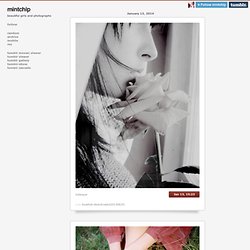 Wex Photographic blog (WEXBlog) | Digital Cameras, Digital SLRs, Lenses | Photography News. Adobe Photoshop Lightroom Killer Tips « Online Photoshop Lightroom Tutorials and Tips with Matt Kloskowski Adobe Photoshop Lightroom Killer Tips. Joe McNally's Blog. We celebrated Earth Day this past week.
This observance has been around for a while now, and back in the 70′s I was occasionally assigned to cover some of the events. I shot the above for UPI one year, at an Earth Day observance at the UN. I recall it being the usual, uh, cluster….k, in NY press terminology, with all the papers, the wires, and the TV folks angling for angles and exclusives. I was working for the formidable drill instructor of editors, Larry DeSantis, or LD, as we called him, who told me in no uncertain terms to get the muckety-mucks. In color. Scott Kelby's Photoshop Insider | Photoshop & Photography Techniques, News, Books, Reviews & More. North Country Ramblings. Photography courses in Sydney: Photography course Sydney reviews. TAFE NSW - Sydney Institute Institution profile The University of Sydney.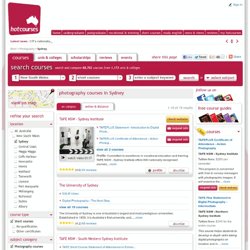 Australian Centre for Photography. Matt Lauder Australian Panoramic Landscape Photography - Landscape Photos, Stock Photos, Landscape Photography of Australia. Photography Courses Sydney - SignaturePhoto: Photography & Photo-editing Courses. Photography Training & Tutorials. Www.canon.com.au/~/Media/Product Brochures/Camera/Digital SLR Cameras/EOS/EOS-5D-Mark-II-WP2.ashx?wid=pt5DMkII091201. DLC: Product - On-Camera Tutorials: EOS 5D Mark II. Adobe Photoshop Lightroom 3 Classroom in a Book - Free Chapters - Integrated Tethered Shooting and Manual Correction for Lens Distortion. Buy.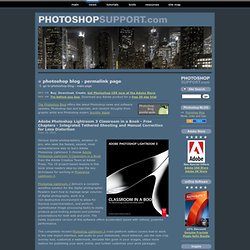 Download. Create. Get Photoshop CS5 now at the Adobe Store. Tutorials, training videos, and workshops for photographers using Adobe Photoshop Lightroom | TheLightroomLab.com. Coincidences: Are Photography Courses Helpful? « Cheaper Photo Books, B&W Cross Processing and More | Main | Large Format Here I Come, Plus Links » February 01, 2004 Are Photography Courses Helpful?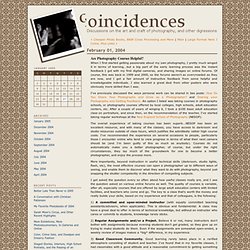 Portfolio – Tania Niwa Photographer | Commercial | Portrait | Fine Art | Weddings. 500 Photographers by Pieter Wisse. Photography Courses Sydney - Photography Classes - Camera Lessons | SPW. iStock Photo: Royalty Free Stock Photography, Vector Art Images, Music & Video Stock Footage. Canon EOS Photo5 : Brief 1. Adobe Store - Australia - Your Account. Accessibility Adobe Products Top destinations.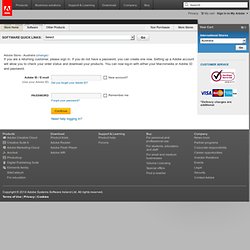 ---