Youtube
neoParadise - Durch die Nacht Teil 1 (26.01.) - ZDFneo
Lance Butters Mix (Mit Featuren!)
[kompl.] Georg Schramm @ Occupy Frankfurt 12.11.2011
Shaban vs Fard Rap Battle
Best Of Dubstep September 2011
Hallo Musik (2 LP + CD) [Vinyl LP]: Prinz Pi: Amazon.de: Musik
Ashton on defensive over EU's diplomatic service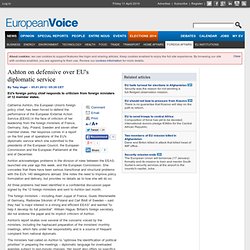 EU's foreign policy chief responds to criticism from foreign ministers of 12 member states. Catherine Ashton, the European Union's foreign policy chief, has been forced to defend the performance of the European External Action Service (EEAS) in the face of criticism of her leadership from the foreign ministers of France, Germany, Italy, Poland, Sweden and seven other member states. Her response comes in a report on the first year of operations of the EU's diplomatic service which she submitted to the presidents of the European Council, the European Commission and the European Parliament at the end of December. Ashton acknowledges problems in the division of roles between the EEAS, launched one year ago this week, and the European Commission. She concedes that there have been serious transitional and structural problems with the EU's 140 delegations abroad.
Gaddafi's son paid LSE tutor £4,000 per month for help with his homework
MIDEAST - League owns flaw, asks UN for help
The Arab League admits 'mistakes' in its Syria monitoring mission and calls for help from the UN, declaring it won't step down from its mission Arab League monitors walk through the Al-Sabil area of Daraa, Syria, in this photo. Officials says monitors will stay in Syria despite criticism from Qatar's prime minister that they had made 'mistakes' as Syria released more than 500 prisoners. AP photo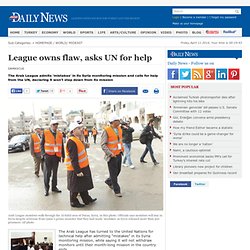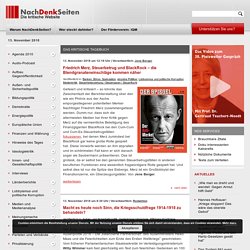 11. April 2014 um 17:10 Uhr Hinweise des Tages II Hier finden Sie einen Überblick über interessante Beiträge aus anderen Medien und Veröffentlichungen. Wenn Sie auf "weiterlesen" klicken, öffnet sich das Angebot und Sie können sich aussuchen, was Sie lesen wollen. (WL) weiterlesen
[Poetry Slam Ulm] Patrick Salmen: Euphorie, Euphorie
Fard - Invictus - 12. - Rock'n'Roll
medium.m4v
Sido feat. B-Tight - Wir haben noch Zeit
Suchanzeigen auf Kampflieder.de Immer wieder erreichen Kampflieder.de Suchanfragen bezüglich bestimmten Liedern, Alben oder Bands, die unauffindbar zu sein scheinen. Für die Fälle, in denen man auch von Seiten dieses Archivs nicht weiterhelfen kann, wurde nun die Rubrik "Sonstiges -> Suchanzeigen" eingerichtet. Eine solidarische "Tauschbörse" quasi, in der jeder einem Suchenden behilflich sein kann und vielleicht auch selbst mittels einer Suchanzeige an ersehntes Material gelangt.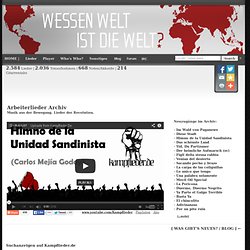 Arbeiterlieder Archiv - Texte, Noten, Akkorde, Tabs, MP3 / Tonaufnahmen uvm.
Study Music by Antonio Lucio Vivaldi, Father Sky and Mother Earth.wmv
Prinz Pi - Königin von Kreuzberg Live
Hallo Musik (2 LP + CD) [Vinyl LP]: Prinz Pi: Amazon.de: Musik
El General - Contre-Attaque
Nez - Her sey bos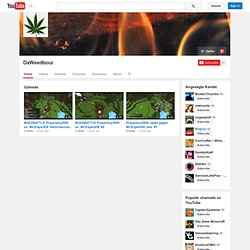 Kanal von glongobobtubbie
Welcome to YouTube! The location filter shows you popular videos from the selected country or region on lists like Most Viewed and in search results.To change your location filter, please use the links in the footer at the bottom of the page. Click "OK" to accept this setting, or click "Cancel" to set your location filter to "Worldwide".
Prinz Pi - Der neue iGod Live
(Die letzte Vorlesung) Last Lecture by Randy Pausch Sept 2007
04 - DNP - Was würde Lemmy tun (feat. Casper) [HQ] [320kbps]
NEZ - Sakin ha
J.J. Cale - Cocaine
Poetry Slam Meisterschaft 2011 "Begrüßung" 01/45
"Bei Nacht II" - Kartell feat. Ayatola [OFFICIAL HD VIDEO]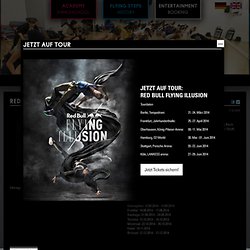 The new show by the Flying Steps On March 21st 2014 the four-time breakdance world champions Flying Steps will celebrate the world premiere of their new show Red Bull Flying Illusion at the Tempodrom Berlin with a German tour following straight afterwards. NOW ON TOUR! Berlin, Tempodrom: 21.-24. March 2014 Frankfurt, Jahrhunderthalle: 25.-27.
Red Bull Flying Bach - Flying Steps