Learning Theories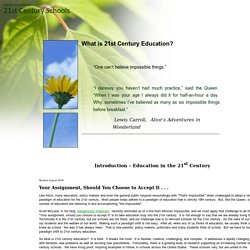 Like Alice, many educators, policy makers and even the general public respond resoundingly with "That's impossible!" when challenged to adopt a new paradigm of education for the 21st century. Most people today adhere to a paradigm of education that is strictly 19th century. But, like the Queen, a growing number of educators are believing in and accomplishing "the impossible".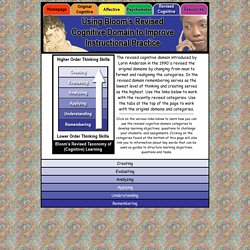 The revised cognitive domain introduced by Lorin Anderson in the 1990's revised the original domains by changing from noun to format and realigning the categories. In the revised domain remembering serves as the lowest level of thinking and creating serves as the highest. Use the links below to work with the recently revised categories.
How BYOD Programs Can Fuel Inquiry Learning The opportunity to extend access to technology in the classroom and at home is enticing, but school districts can get hung up on important details like providing a strong network, making sure each child has a device, and questions about around distraction. Of course, no one answer will work for all teachers or students, but one guiding principle that's shown to work is for schools to focus on how mobile technology will help shift instruction to be more collaborative, learner-driven and inquiry-based.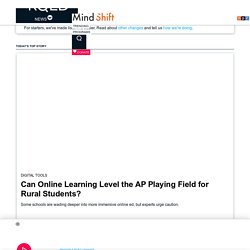 SExpand The act of writing helps you clarify your thoughts, remember things better, and reach your goals more surely. Here's a look at the science and psychology behind writing, and why the pen may be mightier than the keyboard. Photo by sun dazed. Many productivity experts and writers have long espoused the power of writing things down (in fact, paper is our many of our favorite to-do list manager and we're a little fanatical about our favorite pens).