Photos
Incredibly Creative High Heels - My Modern Metropolis - StumbleUpon. - StumbleUpon. - StumbleUpon. Sea otters holding hands to keep from drifting apart while sleeping - 22 Words - StumbleUpon.
Sofias Journal: Wrist Tattoos. A girl I work with has tattoo sleeves covering each arm.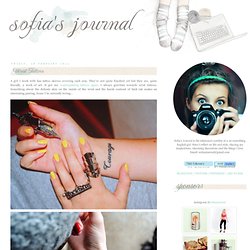 They're not quite finished yet but they are, quite literally, a work of art. It got me contemplating tattoos again. Mark Jenkins // Street Installations. 169919.jpg from 35photo.ru. Rd1ckkqcq8s0qccdz0d7.jpg from iran-forum.ir - StumbleUpon. This Is Likely The Best Photo You Will See All Day - StumbleUpon. REPLAY (FULL SERIES) on Fashion Served. Random funny pictures. All sizes | Ministers Treehouse, Crossville, TN. Dream Big by Peter Fecteau. 636x460design_01.jpg from threadless.com - StumbleUpon. Liquid kiss | Flickr - Photo Sharing! - StumbleUpon.
The Top 50 Pictures of the Day for 2011. Every day at 5pm the Sifter posts the Picture of the Day.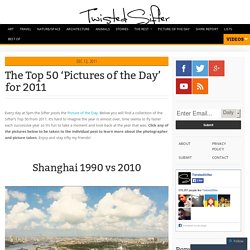 Below you will find a collection of the Sifter's Top 50 from 2011. It's hard to imagine the year is almost over, time seems to fly faster each successive year so it's fun to take a moment and look back at the year that was. Click any of the pictures below to be taken to the individual post to learn more about the photographer and picture taken. Aurora - artwork by Lawrence Yang - StumbleUpon.
---