Home projects
DIY Sweetheart Cupcake DIY Projects
100 Back to School DIY Projects and Dorm Goodies : CraftHabit.com
re. | re.cycle, re.purpose, and re.love
I wanted to share with you a project from one of my readers who shares with us how to make leaf skeletons. I LOVE this! I have several leafs in various forms displayed in my home and knew I needed to make some of her leaf skeletons to add to my decor. I love how a pattern of leaves can enhance the beauty in your home. So I asked Heather if she would mind sharing her project with you.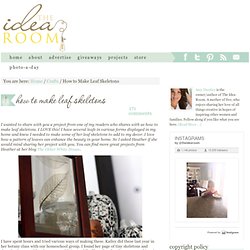 Howdy! This gurl thought she'd share the process of how to make a wire heart finger ring, just in case ya have a sweetie who'd like one. You'll need wire (I used 20 gauge), round nose and cutting pliers and a glue stick or lip balm in order to shape the ring to fit your finger. You can always use your finger too! It may take you a few times to master this, so I suggest using scrap wire if you don't want to use up your red colored wire or precious metal wire. Cut a piece of wire apprx. 5 inches.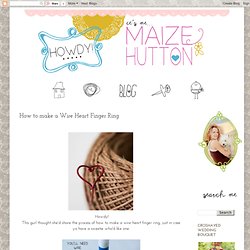 How to make a Wire Heart Finger Ring
Supplies needed: Acrylic dabbers, photocopy of an image, water spritzer bottle, paintbrush, card stock, craft sheet and heat tool (optional) Take the lid off the dabbers and brush the paint onto the card stock, ensure you get a good coverage Take your photocopied image ( remember that you will get a reverse of the image, so don't use bold words), flip it over and place it in the acrylic. Lightly press it down making sure it's smooth and not wrinkled Leave to air dry for at least 15 minutes and then if you wish give it a blast with the heat tool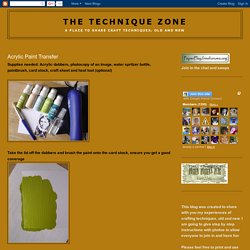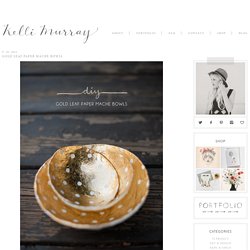 So, I think this might be my favorite DIY to date. It's just so practical and pretty! A few friends and I decided we would get together once a month for an all day craft day. Just to create pretty things, simply for the sake of creating. Weather it be something we wear, or something for our homes, decorations for the holidays, or even little somethings for our babies.
When I was growing up I had a keen interest in the sciences. Mostly because of the cool gear that scientists used, you know, beakers, flasks, Bunsen burners that sort of thing. Well, not only did I not have the money for those sorts of thing but I had no idea where to even buy them if I could. So I had to improvise.