Internet
Your Speed Test for Desktop, Laptop, Mobile and Tablets IP: 192.99.46.178-- msProvider: OVH Hosting---.--Mbps---.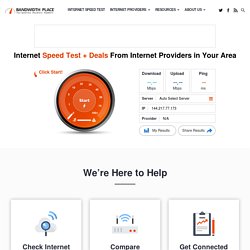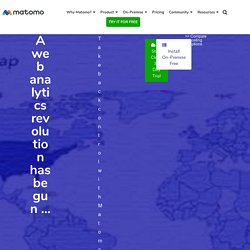 Get to know more about your users and their behaviour on your website – where they came from (referrers), which pages are most popular, how often they visit and which marketing campaigns have been successful. Whether you are an individual blogger, a small business, or a large corporation, Piwik helps you gain valuable insights to help your business or readership grow. Piwik will always respect your and your users privacy, while giving you full control of your data.
Let's make the web faster - Google Code
There are many ways to make websites run faster. In this section, you can discover performance best practices that real web professionals employ in their everyday work. These practices have improved the user experience for millions of users and we hope they are useful for other web developers. Web metrics: Size and number of resources This article contains various statistics about web pages, including details about embedded resources such as images, scripts and stylesheets. Use compression to make the web faster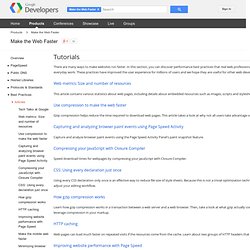 Here are my top 10 web design skills that you WILL need to master to become an effective web designer. If you're serious about mastering web design and marketing, check out the Pro Web Design Alliance. See how Jordan benefited from the course forum and Google hangout sessions to make his and his clients' sites better. Look at Jordan's site and the testimonials from his clients here.  The personal interaction with Ben and fellow students while  working on live sites makes the learn by doing course philosophy start generating money for you while you are still in the course.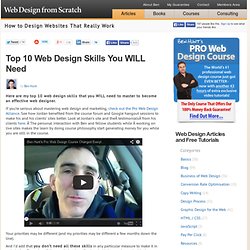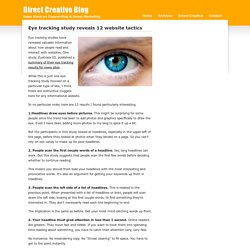 Eye tracking studies have revealed valuable information about how people read and interact with websites. One study, Eyetrack III, published a summary of their eye tracking results for news sites. While this is just one eye tracking study focused on a particular type of site, I think there are instructive nuggets here for any informational website. In no particular order, here are 12 results I found particularly interesting.