Potatoes
Hiiii Abby!!! This blog post is dedicated to Abby. Abby emailed me a few weeks ago requesting a recipe that could be made in the microwave.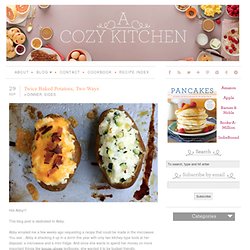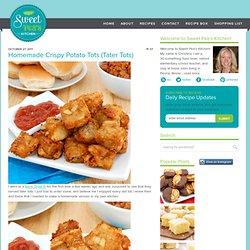 Homemade Crispy Potato Tots (Tater Tots) I went to a Sonic Drive In for the first time a few weeks ago and was surprised to see that they served tater tots. I just had to order some, and believe me I enjoyed every last tot. I knew then and there that I needed to make a homemade version in my own kitchen.
Roasted potatoes are pretty much my life. I've been told that I make one mean batch of roasted potatoes, and so I feel like it's my civic duty to share the recipe with you today. There really isn't anything that crazy that goes into these potatoes but I guess they are pretty much like crack.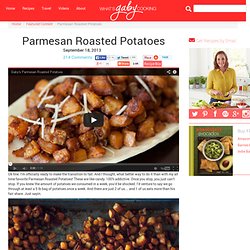 There's nothing like a french fried potato. The taste, the texture, the dip-ability; it's probably one of my favorite go-to comfort foods. However, I don't need the fat of an actual deep fried potato, and I certainly do not favor processed french fries that come from the frozen food section of the grocery store. Enter: Healthy French Fries* Step 1: Peel your 'taters.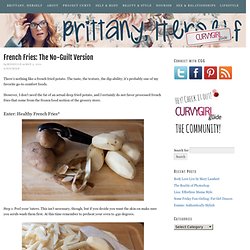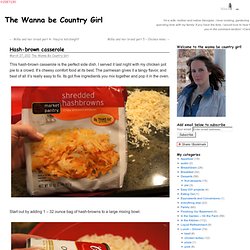 This hash-brown casserole is the perfect side dish. I served it last night with my chicken pot pie to a crowd. It's cheesy comfort food at its best. The parmesan gives it a tangy flavor, and best of all it's really easy to fix. Its got five ingredients you mix together and pop it in the oven. Start out by adding 1 – 32 ounce bag of hash-browns to a large mixing bowl.