Food
Petite Lasagnas | Can You Stay For Dinner? - StumbleUpon. Recipe slightly adapted from Hungry Girl (makes 12) 12 oz raw ground turkey.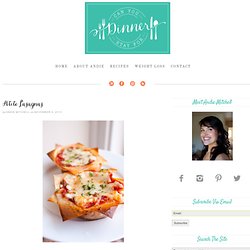 50 Ways To Cook Chicken. Russel Glenister/Corbis Chomping on a skinless, boneless chicken breast gives you 23 muscle-building grams of protein for the bargain price of a single gram of saturated fat and 110 calories--and that brings you one step closer to toned abs and lean thighs.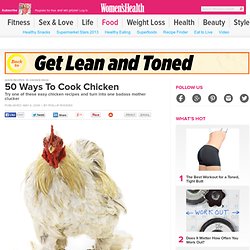 Too bad this omnipresent piece of poultry is about as thrilling as Ralph Nader on Larry King Live. The solution: 50 fabulous makeovers for your average four-ounce chicken breast. 20 world-class wines you should know, all $20 or less. Back we go into the land of value, where the word bargain doth not speak its name.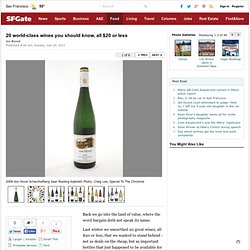 Last winter we unearthed 20 great wines, all $20 or less, that we wanted to stand behind - not as deals on the cheap, but as important bottles that just happened to be available for a Jackson. More often than not, these are made by serious, talented winemakers and estates that happen to believe in perhaps the most important tenet in wine: Quality should be available to everyone. Guaca-Hummus! Caprese sticks recipe. Recipe: caprese sticks There is a slight dilemma when the weather fines up around here.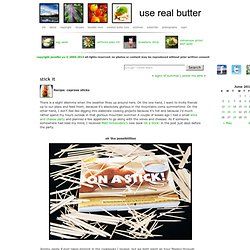 On the one hand, I want to invite friends up to our place and feed them, because it's absolutely glorious in the mountains come summertime. On the other hand, I don't feel like digging into elaborate cooking projects because it's hot and because I'd much rather spend my hours outside in that glorious mountain summer. A couple of weeks ago I had a small wine and cheese party and planned a few appetizers to go along with the wines and cheeses. As if someone somewhere had read my mind, I received Matt Armendariz's new book On a Stick! Chocolate Fudge Peanut Butter Cookie Stuffed Cookies. Peanut Butter Cookie Centers 1 cup creamy peanut butter 1/2 cup granulated sugar 1 egg 2 sticks softened butter 1 cup granulated sugar.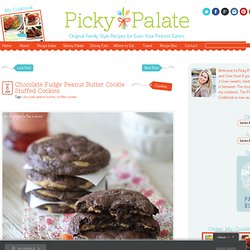 ---