Online Tools
Make a Webcam Time-Lapse. EmailEmail Since I began making time lapse videos, I've occasionally come across a high quality webcam feed on the internet and thought that it would make a great time lapse video.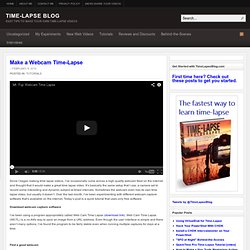 It's basically the same setup that I use; a camera set to record some interesting and dynamic subject at timed intervals. Sometimes the webcam even has its own time lapse video, but usually it doesn't. Over the last month, I've been experimenting with different webcam capture software that's available on the internet. Today's post is a quick tutorial that uses only free software. MathPickle. Lightworks. HandBrake. The 100 Best Web 2.0 Classroom Tools Chosen By You. The Wordle of this list!
(Click image to enlarge) One of the most popular posts on Edudemic in 2010 was The 35 Best Web 2.0 Classroom Tools Chosen By You and I felt it might be time for an update to that list for 2011. Finding My Voice « About a Teacher. Ever since I was a little girl I loved to write.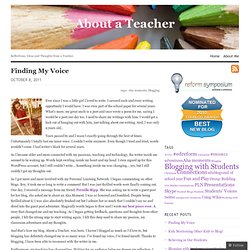 I savored each and every writing opportunity I would have. I was even part of the school paper for several years. Free ebooks. Making the Invisible Visible. Elementary Computer Activities & Games - Grade Level third. Christmas Crossword Puzzle Christmas Lights Christmas Tree Fun Christmas Word Search Earth Day Crossword Puzzle Earth Day Word Search Easter Crossword Puzzle Easter Egg Hunt Easter Word Search Ghost Typing Halloween Crossword Puzzle Halloween Word Search Hanukkah Crossword Puzzle Hanukkah Word Search Independence Day Crossword Puzzle Independence Day Word Search Make a Christmas Tree Make a Gingerbread House Make an Easter Egg Martin Luther King Crossword Puzzle Martin Luther King Word Search Memorial Day Crossword Puzzle Memorial Day Word Search New Year's Day Crossword Puzzle New Year's Day Word Search Presidents' Day Crossword Puzzle Presidents' Day Word Search Pumpkin Carving Pumpkin Matching Saint Patrick's Day Crossword Puzzle Saint Patricks's Word Search Thanksgiving Crossword Puzzle Thanksgiving Word Search Trick or Treat Valentine's Day Crossword Puzzle Valentine's Day Word Search.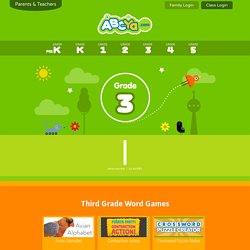 Experience TenMarks | Personalized Structured Math Program. Clivesir - Tech Resources. Home > Web-Based Applications (Free!)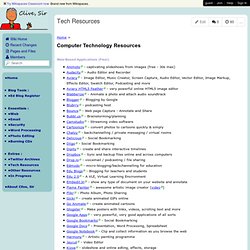 The Best "Fun" Sites You Can Use For Learning, Too — 2011. The websites on this list were not designed with education in mind, but which can easily be used for learning purposes — particularly, though not exclusively, for English language development.
I only hope that creators of "educational" content can learn from the qualities that make these sites so engaging. You might also be interested in: Dirpy - Internet DVR - YouTube to Mp3 Converter and YouTube Video Downloader. Twitterfall. Create animation | Learn animation | Software for classic animation | Animation shareware | Animation freeware. The Best Online Sources For Images. Jeez, there are sure a ton of ways to find images on the Web, as well as many places where you can find lengthy link lists to image collections.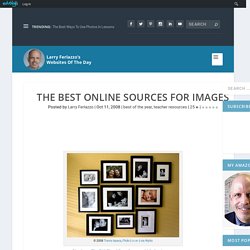 I'd lay odds that most people, including myself, just use Google Image Search when they need to find an image. However, there might be instances when you want to use another tool — perhaps you're a language teacher searching for just the right clip art or photography to illustrate a verb, maybe you have very young students and are concerned about what they might find on Google, possibly you're particularly teaching about copyright issues, or you want your students to easily connect an image to a writing exercise and have them send an E-Card. Taking a Risk - 1:1 iPad Initiative - Steve Rauh - Principal, West Vancouver Secondary School. In May of 2011, two teachers Alex Kozak and Stewart Baker, approached me with a proposal regarding the use of technology in the classroom and its potential impact on both learning and instruction.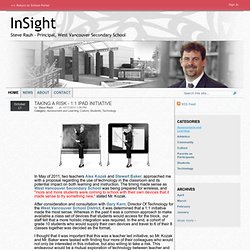 The timing made sense as West Vancouver Secondary School was being prepared for wireless, and "more and more students were coming to school with their own devices that it made sense to try something new," stated Mr. Kozak. After consideration and consultation with Gary Kern, Director Of Technology for the West Vancouver School District, it was determined that a 1:1 initiative made the most sense. Text Message (SMS) Polls and Voting, Audience Response System. Professional look and feel Poll Everywhere gives you the power to design and customize polls to your own specifications.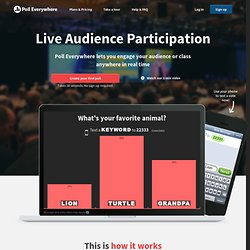 Match your presentation template, use your organization's logo and color scheme, or let your own imagination run wild. A joy to use From creating your first poll in 30 seconds to importing multiple polls at a time to easily managing sub-users, Poll Everywhere puts the user first and makes it easy to create a rock star presentation. Powerful features. Easy scheduling. Online survey software - conduct your customer surveys and polls with Polldaddy | Polldaddy.com. The Ultimate Dropbox Toolkit & Guide.
Dropbox, the app we all (at least many of us) know and love, has a plethora of advanced uses to make life so much easier in managing data between multiple computers and online.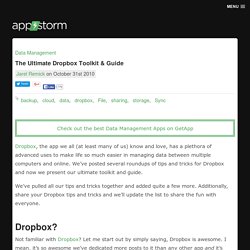 We've posted several roundups of tips and tricks for Dropbox and now we present our ultimate toolkit and guide. We've pulled all our tips and tricks together and added quite a few more. Additionally, share your Dropbox tips and tricks and we'll update the list to share the fun with everyone. Dropbox? OpenOffice.org - The Free and Open Productivity Suite. TodaysMeet. Jing, instant screenshots and screencasts, home.
QR voice. Visual social bookmarking. Technology Resources. Beautiful Word Clouds.
---