Entertainment
Putpat
Last.fm - Listen to internet radio and the largest music catalog
left as rain - a new music blog
Zoo Brother - Fourth of July The word of the day kiddos is Phlegm. I'll give you a nickle if you knew how to spell that. I chose the word because i have tons of it right now.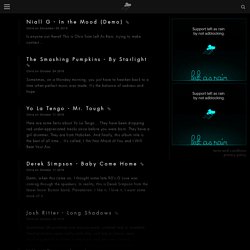 Musik on Demand, Musik kostenlos und unbegrenzt ohne Download
Listen to Free Music Online - Internet Radio - Free MP3 Streaming
fail blog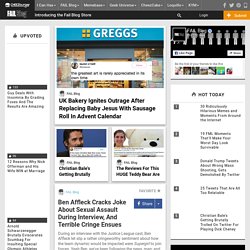 Most Upvoted 293 votes TARDIS App?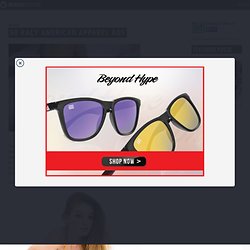 50 Racy American Apparel Ads
September 14th, 2009 • Posted by: mash • Posted in: fashion • Comment Tags: American Apparel, roki The acceptably sexist, but always calculated dirt bag aesthetic that is American Apparel's marketing strategy has brought the brand mainstream attention ever since they implemented it years ago. It is something which they have perfected over the years, and has become their bread and butter, their calling card.
,
Star Wars - Starring You! Powered by JibJab
YouTube - Broadcast Yourself.
Mumford and Sons - Little Lion Man
JP Nataf Viens me le dire
Caféen? Domino
Kanal von JonahRocksOfficial
Wonderful World shadow puppet
A.M.T Hart Durchregieren on Vimeo
Machinarium
Garage TV - De kortfilm der logo's | video filmpjes | kortfilm,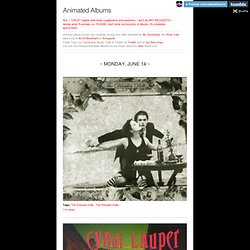 Anonymous asked: Why would you make a Christina Aguilera gif but you're opposed to making a Britney one? She in no way sucks as much as Hilary Duff ok, this is the fifth anonymous question i get on the line of "you did Christina Aguilera but…". (also, i'm not totally sure about the meaning of this particular message) short answer: i work on what i like.
Animated Albums
Lucius Thaller caught in Nigerian Sex Scam
Replying to the e mail was his first mistake. A mistake that would cost Lucius more than the amount he gave to Mr Bandabaloobi. "Mr Bandabaloobi said he was from the Nigerian Bank" said Lucius "We first met when he wrote me an email explaining he needed me to transfer 3 million dollars out of the country because a rich old guy had died and the government was going to keep the money unless I could help and for this I would receive a percentage."