Videos
"The Beaver Song" [[Full Song + Performance]] - How I Met Your Mother
The Beatles - Unplugged [Full Album]
Batman Can't Stop Thinking About Sex
G. Love, Jack Johnson, and Donovan Frankenreiter Live at The Ram's Head Tavern Baltimore, MD Pt. 1
Human-slinky
For information about NASA's Curiosity mission, visit: http://www.nasa.gov/msl and http://mars.jpl.nasa.gov/msl Follow the Curiosity rover on Twitter (@MarsCuriosity) and Facebook FAQsGet answers to some of the most common questions about Curiosity: http://bit.ly/h56pie Mission name: Mars Science Laboratory Rover name: Curiosity rover Size: About the size of a car -- 10 feet long (not including the arm), 9 feet wide and 7 feet tall!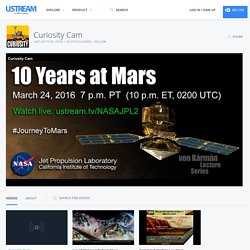 Joe Henderson -- Black Narcissus
Jazzanova - Bohemian Sunset
QUARTETO EM CY - "Enquanto A Tristeza Não Vem" (Sérgio Ricardo) 1964
How awesome is this?? Have you been missing out on How I Met Your Mother? Don't worry, you can catch up on the entire show in under sixty seconds!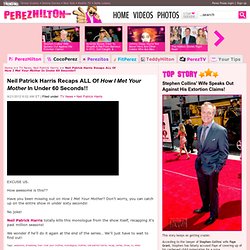 Neil Patrick Harris Recaps ALL Of How I Met Your Mother In Under 60 Seconds!
Most Insane Machine Ever!
THE MARMALADE Identity: Behind the scenes (Super Slow Motion Effects That Look CGI)
Weird girl dancing.
Skrillex &Bangarang& covered by Dutch choir
Flying Lotus - MmmHmm
tesco homeplus opened a virtual grocery store in a south korea subway station, where users shop by scanning QR codes on their smartphones in a campaign designed by the seoul branch of advertising agency cheil, tesco homeplus supermarket opened last fall a virtual grocery store in a south korea subway station, permitting users to shop using their smartphones. a large, wall-length billboard was installed in the station, designed to look like a series of supermarket shelves and displaying images and prices of a range of common products. each sign also includes a QR code.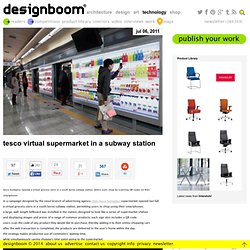 Weed Card by Garfunkel and Oates (Official Video)
Amazing domino video for Restless Legs
best dance - Atai Omurzakov best robot dance