Blogs
Production Apprentice - A behind the scenes look at the people who work behind the scenes – including news about film and TV and everything else production
That Post Show - かねん
On this episode of That Post Show, Kanen sits down with Brian Drewes and Sean Devereaux of Zero VFX.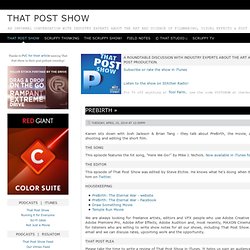 Jim Louderback
Microlancer is an online marketplace for freelance services focused on design and web-development. Services range from designing a logo to WordPress customization, and all service providers have been reviewed and recommended by our expert review team.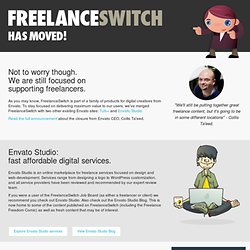 We've discussed in the past a favorite talking point of the RIAA, claiming a 40% decline in employment for musicians over the past decade or so, which simply isn't supported by the numbers. We've been seeing a lot of people claiming this again lately, so we decided to take a look at what the numbers actually showed, and can't seem to figure out where that decline is coming from, because the numbers show a very different story -- one that suggests things are actually much better for independent musicians than in the past, just as we would expect. In fact, there's been an astounding 510% increase in independent musicians making their full time living from music in just the past decade.
Case Studies.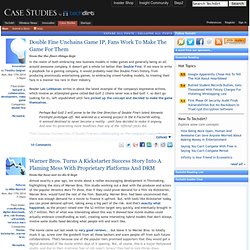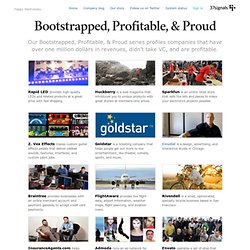 Bootstrapped, Profitable and Proud
Our Bootstrapped, Profitable, & Proud series profiles companies that have over one million dollars in revenues, didn't take VC, and are profitable. Rapid LED provides high-quality LEDs and related products at a great price with fast shipping. Huckberry is a web magazine that introduces you to unique products with great stories at members-only prices. Sparkfun is an online retail store that sells the bits and pieces to make your electronics projects possible. Z. Vex Effects makes custom guitar effects pedals that deliver oddball sounds, textures, interfaces, and custom paint jobs.