ChOcOlat
Gourmandise & co
Pâte à tartiner crunchy au chocolat {recette
29 août 2012 Pâte à tartiner crunchy au chocolat {recette}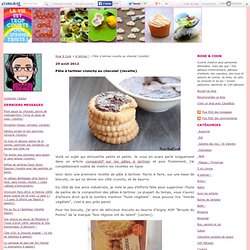 Si esta receta de budín de chocolate con salsa de canela la hubiera encontrado en un libro no la hubiera hecho. Me ocurre que al leer la explicación de algunas recetas me cuesta hacerme a la idea del resultado final. Pero me la pasó una buena amiga, después de haber probado la suya, y supe que no podía dejar de prepararla pues me encantó. Es una receta un tanto singular, porque la salsa no se pone una vez horneado el budín sino antes. Hay que ir con sumo cuidado y muy lentamente al incorporarla, para que no pase al fondo del budín.
Budín de chocolate con salsa de canela. Receta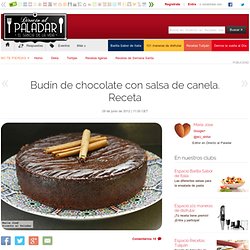 Ultimate chocolate fudge cake « Cafe Lula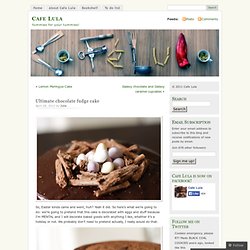 So, Easter kinda came and went, huh? Yeah it did. So here's what we're going to do: we're going to pretend that this cake is decorated with eggs and stuff because I'm MENTAL and I will decorate baked goods with anything I like, whether it's a holiday or not.
Update as of May 31st 2012. Since I got a handful of emails saying the cupcake did not work for some I re-did the recipe and it worked just fine again for me. I also tried reducing the sugar to 1/2 cup and that worked fine as well. Please make sure you do NOT use an electric mixer.
White Chocolate Cupcakes with Cookie Dough Frosting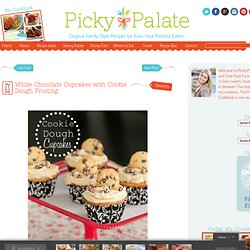 Oreo Stuffed French Toast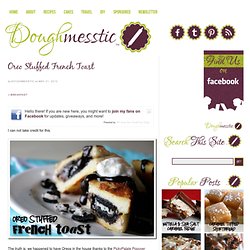 I can not take credit for this. The truth is, we happened to have Oreos in the house thanks to the PickyPalate Popover experiment, and Jon had an unexpected day off. It seems that whenever he's home on a weekday, I'm forced to make some kind of breakfast. Of course, usually it's popovers, but he saw the leftover blue package of cookies and the Oreo Stuffed French Toast melee ensued. Oreo Stuffed French Toast. The typing of that phrase alone almost makes me diabetic, but the fat girl in me gets giddy thinking about it.
KitKat Cake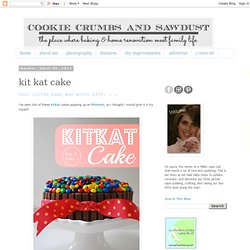 this little baby was worth $150. . . I've seen lots of these KitKat cakes popping up on Pinterest, so I thought I would give it a try myself. I made and donated this cake for a bake auction. Typically, there are some really beautiful cakes there from some of my super talented friends.
Brownies. As you may have noticed, I've developed a serious thing for them. Although I may not be the most enthusiastic chocolate consumer around, brownies have stolen my heart and become my newest baking addiction. There's just something about decadent brownies stuffed with bits of candy bars that makes me a little weak in the knees. Brian's recently developed a little addiction of his own in the form of Twix candy bars. With the golden wrapped bars of caramel goodness filling our candy dish, it was only a matter time before they made their way into the center of thick, rich brownie batter.
Twix Brownies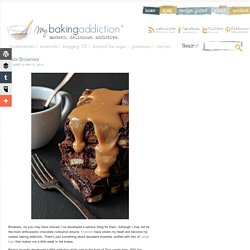 Nutella 'n Toffee Frozen Banana Bites | TheUnderCoverCook.com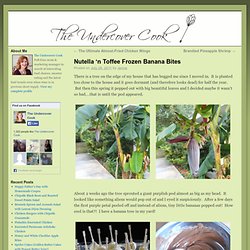 There is a tree on the edge of my house that has bugged me since I moved in. It is planted too close to the house and it goes dormant (and therefore looks dead) for half the year. But then this spring it popped out with big beautiful leaves and I decided maybe it wasn't so bad….that is until the pod appeared.
Chocolate Bundt Cake Recipe
Slices of this chocolate bundt cake spent the better part of the past week in the car with me. Each piece, wrapped in parchment, tucked between the Ak-Mak crackers and a jar of almond butter. It is a fine travel cake. One that can handle a day or two in the car - blizzards, bumps in the road, hairpin turns, and all. Topped with not much more than a sweep of icing, it's unfussy, and ready to go straight from the pan. I make it with a blend of whole wheat and all-purpose flours, lots of yogurt, and the darkest brown sugar I can get my hands on.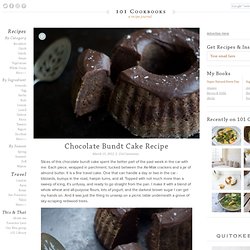 True Blue Me & You: I'll Try Not to Waste Our Time
Recette de pate a tartiner genre nutella "Maman"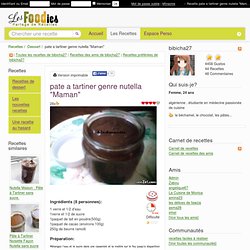 23x Recette de cuisine 3.78/5 3.8/5 (9 votes) Ingrédients (8 personnes): 1 verre et 1/2 d'eau 1verre et 1/2 de sucre 1paquet de lait en poudre(500g) 1paquet de cacao (environs 100g) 250g de beurre ramolli Préparation:
Pâte à tartiner au chocolat : Recette de Pâte à tartiner au chocolat
Recette de pâte à tartiner maison