Zone a trier3
A
DESIGN
Digital native & full-service Créée en 2000 Mazarine Digital offre une approche sur-mesure et intégrée de la communication digitale avec une expertise sectorielle unique pour conseiller sur le long terme les plus grandes marques de luxe comme les maisons les plus exclusives. Sites e-Commerce Sites de marque Sites produit Sites événénementiels Applications iPhone & iPad Applications Android In-store app Sites responsive design eCRM SEO/SEM Database management Metrics Affiliation Stratégie & Conseil Community management Social Advertising ePR Story-tellingFilm, Photos Vidéos interactives Blogs / Magazines online Design sonore Plus de 150 experts digitaux font converger leurs talents créatifs, stratégiques et technologiques pour créer des concepts novateurs, élaborer des expériences utilisateurs efficaces et les déployer sur l'ensemble des points de contact de l'écosystème digital.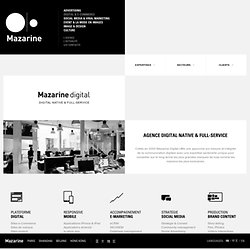 www.GT-design.fr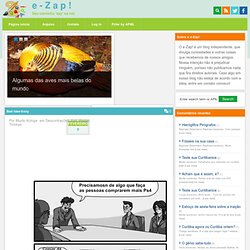 Um pouco de cultura: O halloween é hoje comemorado nos países de língua inglesa, mas muitos desconhecem sua origem O.O ORIGEM- Conhecido por suas bruxas, duendes e outras decorações, o Halloween — também chamado Dia das Bruxas —, comemorado no dia 31 de outubro, remonta aos celtas antigos que habitavam a Grã-Bretanha e a Irlanda. Na Lua cheia mais próxima de 1.° de novembro, eles celebravam a festa de Samhain, que significa "fim do verão". Eles acreditavam que durante essa celebração se abria a porta entre o mundo humano e o sobrenatural, e espíritos tanto bons quanto maus vagavam pela Terra.
e-Zap! | O seu cantinho 'zap' na net - Flock
is a communication, creation and graphic production company esta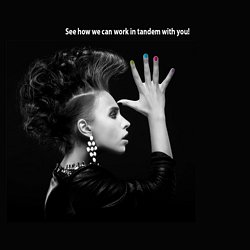 Altitude is a communication, creation and graphic production company established in Brussels for more than twenty years. Our in-house art department is ready to design innovative work that uniquely expresses your brand and message. We'll develop a unique look, easy to follow graphic standards and oversee all print and web production. Altitude provides a wide range of graphic design and web design solutions for all kinds of companies and organisations. We believe in a straightforward, no-nonsense approach which helps our clients get their message across to whoever they need to. Altitude's Graphic Design service covers logo design, corporate identity and brand development; design for print: stationery, brochures, product literature; tender documents; marketing and advertising materials; packaging; signing and exhibition.
Predicting Employee Success
3-D Digital Models Help NASA Succeed on Mars - 2010-03-01 05:00: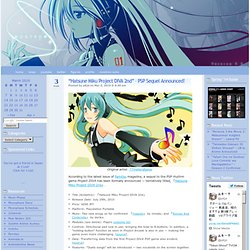 "Hatsune Miku Project DIVA 2nd" – PSP Sequel Announced!
Posted by pKjd on Mar 3, 2010 @ 6:40 am 3Mar Original artist: 77melon@pixiv According to the latest issue of Famitsu magazine, a sequel to the PSP rhythm game Project DIVA has been formally announced — tentatively titled, 「Hatsune Miku Project DIVA 2nd」. Title (tentative): 「Hatsune Miku Project DIVA 2nd」Release Date: July 29th, 2010Price: 6090 JPYPlatform: Playstation PortableMusic: Two new songs so far confirmed.
Accredited Gemologists Association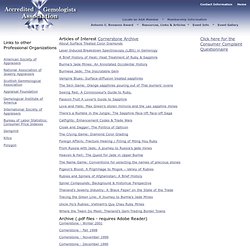 Contact InformationHome Locate an AGA Member - Membership Information Antonio C. Bonanno Award - Resources, Links & Articles- Event Info - Event Gallery Links to other Professional Organizations JIBNA - Personal Jewelry Insurance An AGA Platinum Sponsor EstateBuyers.com An AGA Platinum Sponsor
Histoire et numérique : une relation singulière et multiple 5 janvier, par Pierre Mounier J'ai été invité le 10 décembre dernier par Maryline Crivello et Véronique Ginouvès à intervenir dans une journée d'études qu'elles organisaient sur le thème : "Mobilisation et écriture du passé sur le web (France-Méditerranée). Acteurs et témoins" à la Maison Méditerranéenne des Sciences de l'Homme d'Aix-en-Provence. N'ayant pas été satisfait de ma présentation orale, confuse et peu maîtrisée, j'ai tenté d'en établir une version rédigée que j'espère plus précise. Cette version s'est du reste enrichie de ce que j'ai (...) Aux sources du mai 68 numérique : le grille-pain fasciste ? 4 décembre 2013, par Pierre Mounier « Notre mai 68 numérique est devenu un grille-pain fasciste ».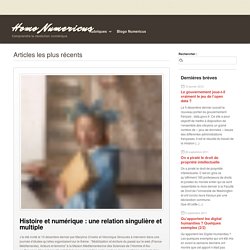 WebHostingTop is a website with editorials and user reviews unique by it's content, simplicity and best quality! Web Hosting Top represent a pioneer in webhosting ratings worldwide, the most reliable resource for customer reviews! web-hosting-top.com has certain unique features, offered to our community, apart of top 10 web hosting list and top webhosting companiesGreat discounts & coupons from best providers with over 20.500 news, newsletter and articles well organized with fresh industry content;The biggest webhosting directory with over 18.000 companies worldwide, with over 21.500 plans (with RSS export functionality.), promotions, company address/location, customer support with phone numbers, social network id's and more;Top Hosts ranking based on number of hosted domains and per countries, like Top 100 Hosts Google Rank & Top 10 Hosts on Alexa Rating;Listing per countries, e.g.
Best Web Hosting Reviews.Top 10 Web Hosting Ratings & Best Cheap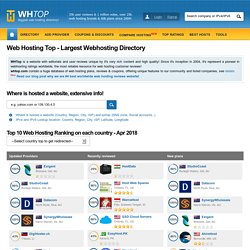 La voix debout !
Professional Website Templates - Flock
27970 template preview - Flock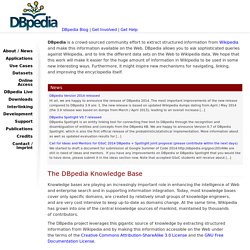 DBpedia is a crowd-sourced community effort to extract structured information from Wikipedia and make this information available on the Web. DBpedia allows you to ask sophisticated queries against Wikipedia, and to link the different data sets on the Web to Wikipedia data. We hope that this work will make it easier for the huge amount of information in Wikipedia to be used in some new interesting ways.
Eurographics 2014 Du Lun 07 au Ven 11 Avr 2014 [ En France / Ville : Strasbourg ] Conférence annuelle de la European Association for Computer Graphics. ... Plus d'infos... | Vers le site officiel...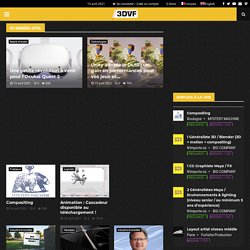 Agence web spécialisée dans la communication numérique - Rennes
Several folks that also do security research called and texted and Facebook messaged today asking if we had seen "the New Target Phishing email"? We're normally pretty good folks to ask about that sort of thing, since Malcovery Security has both a Spam Data Mine, which is often a good source for such messages, and our PhishIQ system. I thought if it existed to the point that there was "buzz" about it, I should have hundreds of copies. But I didn't. I had three. Kinda.
CyberCrime & Doing Time