Travel
Facebook. How to Get Cheap Flights  ( 8 pgs. 3 illus.) - Art of Travel - European and World Backpacking. Chapter 4 Booking Strategies Large Internet Sites Student and Budget Specialists Domestic Bucket Shops Ethnic and Foreign Bucket Shops Courier Flying Round-the-World Tickets Charters Bumping To Gateways Glossary TWO HUNDRED YEARS ago the cost was seven years to a lifetime of servitude for average people making a one-way crossing of the Atlantic.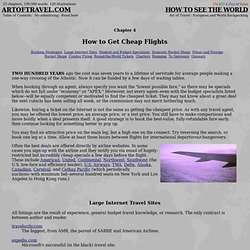 Now it can be funded by a few days of waiting tables. When booking through an agent, always specify you want the "lowest possible fare," as there may be specials which do not fall under "economy" or "APEX. " Discount Cruises, Last-Minute Cruises, Short Notice Cruises - Vacations To Go. Cruise lines recognize the value of selling every last cabin, even at a fraction of the regular price.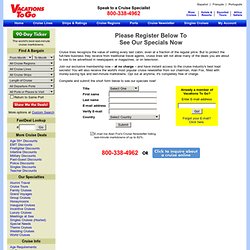 But to protect the full-fare business they receive from traditional travel agents, cruise lines will not allow many of the deals you are about to see to be advertised in newspapers or magazines, or on television. Join our exclusive membership now -- at no charge -- and have instant access to the cruise industry's best kept secrets!
You will also receive the world's most popular cruise newsletter from our chairman, Alan Fox, filled with money-saving tips and last-minute markdowns. Opt out at anytime, it's completely free of charge. Complete and submit the short form below to see our specials now! San Juan Puerto Rico Vacation Rentals, San Juan Condo Rentals. A Rental in San Juan Provides an Exotic Location for a Perfect Vacation Puerto Rico is one of the most exciting vacation destinations for many travelers.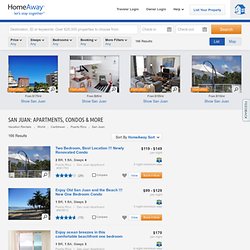 The Puerto Rican capital is a territory of the United States, which means that passports are not required for entry. Invitation to Tuscany – Beautiful villas and holiday cottages for rent in Tuscany, Umbria and Liguria. 15 Amazing Castles from Around the Globe. Although designed and built for the prominent purpose of defense, today the castles seem like somewhat unrealistic constructions straight from the fairytale world.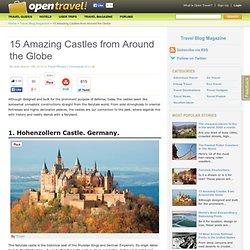 From solid strongholds to oriental fortresses and highly decorative palaces, the castles are our connection to the past, where legends mix with history and reality blends with a fairyland. This fairytale castle is the historical seat of the Prussian Kings and German Emperors.
---