G+
Media Madness - Is Google Plus Better Than Facebook? FT UPDATE: Get ready for the week with the latest Free Times stories delivered Monday afternoon.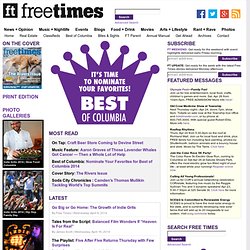 Olympia Fest—Family Fun! Join us for live entertainment, local food, crafts, children's games and more. Sat, Apr 26 from 10am-5pm. Sorry Facebook, Here's Why Google+ Plus is Better. Zuckerberg is a man so certain of the success of his quest that he can afford to ignore the latest attempt by Google to disrupt the social space.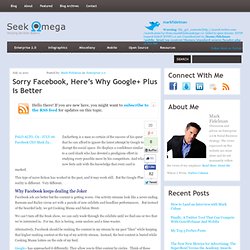 He displays a confidence similar to a card shark who has devoted a prodigious effort in studying every possible move by his competitors. And who now feels safe with the knowledge that every card is marked. This type of naive fiction has worked in the past, and it may work still. What is Google+? Search engine giant Google has just announced its Google+ social networking platform that's set to rival Facebook.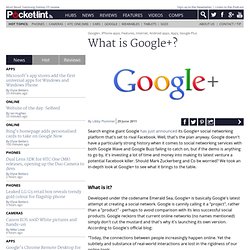 Well, that's the plan anyway. Google doesn't have a particularly strong history when it comes to social networking services with both Google Wave and Google Buzz failing to catch on, but if the demo is anything to go by, it's investing a lot of time and money into making its latest venture a potential Facebook killer. Should Mark Zuckerberg and Co be worried? We took an in-depth look at Google+ to see what it brings to the table. Everything You Need to Know About Google+ | BNET. Last Updated Jul 15, 2011 3:11 PM EDT In the short time since it launched in limited release, Google's new social web service Google+ has exploded onto the digital scene.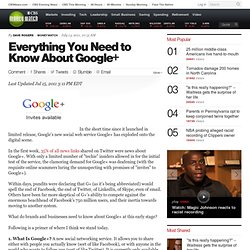 In the first week, 35% of all news links shared on Twitter were news about Google+. Post de Paul Allen. Google Plus Is DESTROYING Facebook's Dreams, And Facebook Isn't Playing Fair.
---