Bloggers
Lots of Changes Lately...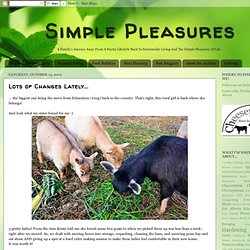 ... the biggest one being the move from Edmonton (#yeg) back to the country. That's right, this rural girl is back where she belongs! And look what my sister found for me :)
Lemon Curd and Fresh Fruit Phyllo Tarts Dessert, Easter Recipes, Fruit Desserts, Pies and Tarts, Seasonal Recipes, Spring Recipes | 1 comment These little tarts are really fun for a spring dessert. Phyllo dough shells are brushed with melted DOVE® PROMISES® Milk Chocolate and then filled with, fruit fruit, lemon curd or pudding, and an extra touch of chocolate with a DOVE® PROMISES® Milk Chocolate. I filled my Phyllo Tarts with lemon curd as suggested in the recipe, but I think it would also be really fun to try out this fresh raspberry curd or orange curd.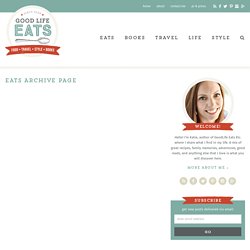 This is our favorite New England Clam Chowder recipe. 1 lb hickory-smoked bacon, cooked, drained, and crumbled (save 2 Tbl grease) 1 medium yellow onion, chopped 1/2 cup celery, chopped (optional) 1 BIG can clams (51 oz can. I use SeaWatch brand Chopped Sea Clams from Costco) 1 quart Half and Half 1/2 cup Ultra Gel thickener 4 medium potatoes, cubed and boiled 4 oz cream cheese softened in the microwave 1 Tbl basil 2 tsp salt Drain clams and reserve the liquid.
Welcome Home Farm
Recipes | Eating From the Ground Up
Lately, I've been getting a hankering for cookies in the late afternoon. I know, this is the time of day when a better snack choice would be a piece of fruit or some cheese, but sometimes you need to acknowledge your cravings. Being The Ninj, I don't keep cookies around the house unless I have made them myself.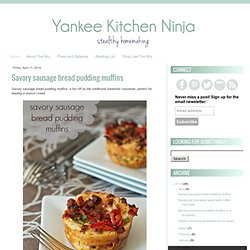 Adventures of the Kitchen Ninja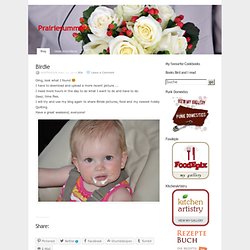 Hallo, Just when we started to settle down in Calgary, the gypsy in me came through. One move to Edmonton, one new job for me and a new daycare for Birdie later and it is December…. How come that I blink and a month is gone by?
Prairiesummers
local kitchen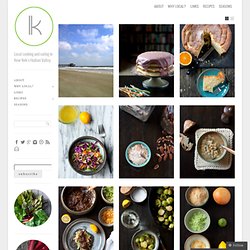 I loved this cake. I loved its perfectly imperfect messy abandon. I loved its sweet-tart Meyer cloud cream, made with the very last of my Meyer lemon stash, and generously dolloped between layers of cake. I loved those layers of cake: orange-zest-spiked, tender and moist, perfectly flat. I loved the droopy, thick & luscious cream cheese icing, made a glorious pinky-purple with a reduced beet purée, and I loved the finishing touch, a light sprinkle of homemade orange sugar, for […]
Bless me interwebs, for I have sinned. It's been over a month since my last posting. We've been busy playing with Legos, reading books, participating in dance recitals and swim lessons, canning, cooking, going to the gym, thinking about washing piles of laundry, etc., etc., etc., We even threw in a round of illness and a severely sprained ankle. In other words, we've been busy living life. I did want to take a moment and share two recent photos.
Homemade Serenity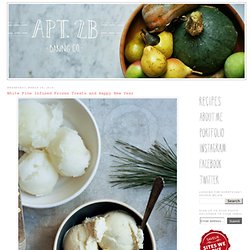 Apt. 2B Baking Co.
Koiugn amann (pronounced queen a-mahn) originally hail from Brittany, a region of France known for it's incredibly delicious butter so it is no surprise that they are chock-full of the stuff. Kouign amann are similar to croissants in that they are made from yeast dough laminated with butter, but a higher butter to flour ratio and a healthy sprinkle of sugar makes them rich, crunchy, and totally irresistible. I was first introduced to the buttery treat on a sunny day in Seattle a few summers ago by Ashley who kindly informed me that it was the best thing in the pastry case at Honore in Ballard. She was not wrong. Their koiugn amann are the kind of thing you dream about; a compact treat, deeply caramelized, impossibly buttery and sprinkled with the perfect amount of crunchy sea salt.
Tastes Better with Friends —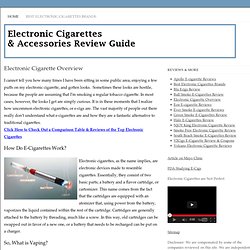 I cannot tell you how many times I have been sitting in some public area, enjoying a few puffs on my electronic cigarette, and gotten looks. Sometimes these looks are hostile, because the people are assuming that I'm smoking a regular tobacco cigarette. In most cases, however, the looks I get are simply curious.