Psychopathology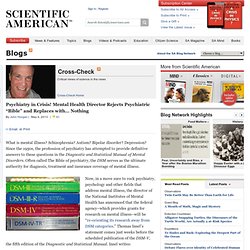 What is mental illness? Schizophrenia? Autism? Bipolar disorder? Depression?
Psychiatry in Crisis! Mental Health Director Rejects Psychiatric "Bible" and Replaces With… Nothing | Cross-Check
12 January 2013. With its wide range of symptoms and variable severity, depression might seem hopelessly complicated. But a spate of recent studies suggests that this complexity is resolvable at the brain circuit level. A trio of papers in Nature—two from Karl Deisseroth's group at Stanford University in Palo Alto, California, and one from Ming-Hu Han's laboratory at Mount Sinai School of Medicine in New York City—uses optogenetics to dissect the serotonergic and dopaminergic contributions to depression-related behaviors in rodents.
Schizophrenia Research Forum: Studies Dissect Depression's Circuitry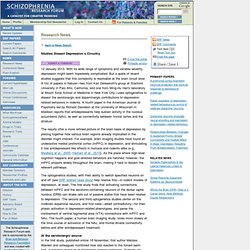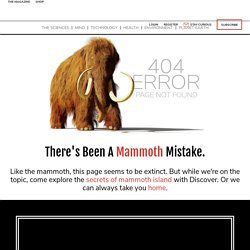 When Does Depression Become A Disease? : Neuroskeptic
When does sadness cease to be a normal emotional response, and become a mental disorder? Can psychiatrists 'draw the line' between healthy and sick moods, and if so, where? An important new study offers an answer: When does depression become a disorder?
dsm5.doc
Anorexia symptoms fall into five main categories. Understanding the symptoms of Anorexia is essential for sufferers and families. What's really important is that you understand that these are symptoms of the disorder and not defects of you as a person. Cognitive Symptoms - People with anorexia are often obsessed with food. They may wander the aisles of the supermarket, or spend hours Googling recipes or watching Top Chef.
Anorexia Symptoms - A Cognitive Behavioral Therapy Guide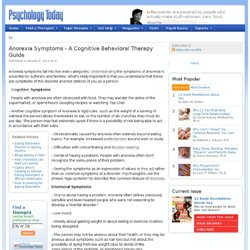 For the first time, researchers have found that a chemical in the brain called glutamate is linked to suicidal behavior. While previous research and drugs have targeted serotonin to fight severe depression, this study shows that more attention should be paid to this chemical. Glutamate is an amino acid that fires signals between nerve cells.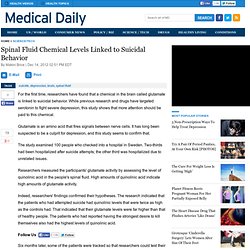 Spinal Fluid Chemical Levels Linked to Suicidal Behavior
Depression need not linger if a new class of drugs that can improve symptoms within hours becomes available. People with depression are often treated with drugs that increase levels of serotonin and other mood-enhancing chemicals in the brain. But these drugs typically take weeks, or even months, to work.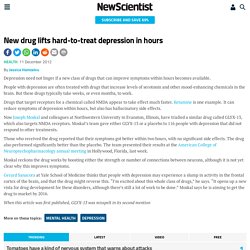 New drug lifts hard-to-treat depression in hours - health - 11 December 2012
Perhaps the most difficult aspect of clinical psychology/ psychiatry is patient diagnosis. The job of the doctor is to properly interpret the patient's medical history and subjective reports and then determine what possible psychiatric conditions match those listed in the Diagnostic and Statistical Manual of Mental Disorders (DSM). This job becomes even more difficult when a differential diagnosis must be made based upon symptoms that fit multiple psychiatric illnesses. For example, schizophrenia and extreme cases of bipolar disorder might present with very similar symptoms, making a definitive diagnosis nearly impossible. Much research has focused on finding a way to objectify diagnosis.
A Diagnostic Breakthrough for Mental Illness
Treating Sleep Improves Psychiatric Symptoms
Mind & Brain::Head Lines::November 27, 2012:: ::Email::Print See Inside Sleep may be a critical link—and therapeutic target—in mental illness By David Levine Image: YE RIN MOK Corbis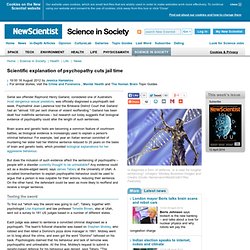 Scientific explanation of psychopathy cuts jail time - science-in-society - 16 August 2012
Serial sex offender Raymond Henry Garland, considered one of Australia's most dangerous sexual predators, was officially diagnosed a psychopath last week. Psychiatrist Joan Lawrence told the Brisbane District Court that Garland had an "almost 100 per cent chance of violent reoffending." Garland has been dealt four indefinite sentences – but research out today suggests that biological evidence of psychopathy could alter the length of such sentences. Brain scans and genetic tests are becoming a common feature of courtroom battles, as biological evidence is increasingly used to explain a person's criminal behaviour.