Tutorials
post written by: Marc Email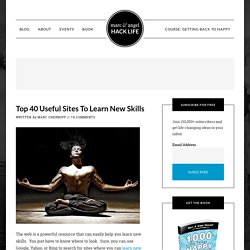 18 Ways to Get Out of a Bad Mood – Improve Your Mood with Womans
1. What's important today won't matter tomorrow
The Official Time-Waster's Guide v3.0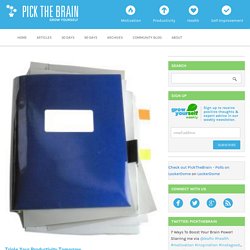 Is work slowly suffocating you? To-do lists, projects and random chores all piling up until they surround you? When this happens, your best strategy is to get ahead.
There comes a time in life when you have to put a stop to the mess you've been working and living in and say: no more!
100+ Ways to Organize Your Life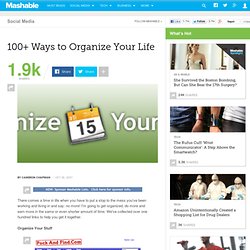 Getting things done isn't easy. In fact, it's incredibly tough. In this article, we look at four ways to get through your work faster: running your life online, mastering RSS news feeds, aggregating your social networks and using keyboard shortcuts to save precious seconds.
ONLINE PRODUCTIVITY GOD: 400+ Resources To Make You Smarter, Fas
We admit it: we're control freaks. We wanna control every single aspect of our lives...and with the latest Web 2.0 tools, we already can. Here are my picks for the 50 or so best new tools to Get Things Done: also check out James Mowery's recent guide to personal productivity .
GTD NINJA: 50+ Websites For the Kickass Control Freak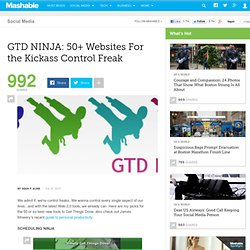 33 of the Smartest Things Ever Said About Business and Life | Ex
U.S. Constitution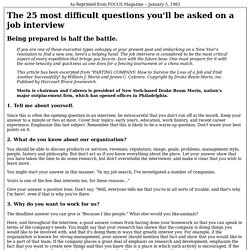 If you are one of those executive types unhappy at your present post and embarking on a New Year's resolution to find a new one, here's a helping hand. The job interview is considered to be the most critical aspect of every expedition that brings you face-to- face with the future boss. One must prepare for it with the same tenacity and quickness as one does for a fencing tournament or a chess match.
By Scott Berkun , August 9, 2006 Everyone lies: it's just a question of how, when and why. From the relationship saving "yes, you do look thin in those pants" to the improbable "your table will be ready in 5 minutes", manipulating the truth is part of the human condition.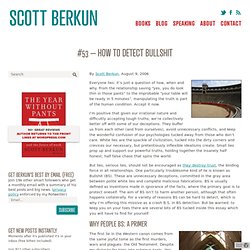 W e've already seen how to develop perfect memory by building palaces in our minds .
Put Yourself in Any Mental State With a Mental Sanctuary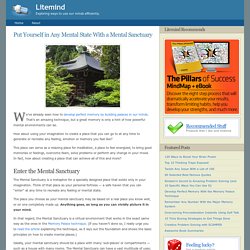 post written by: Marc
How To Work Less and Still Impress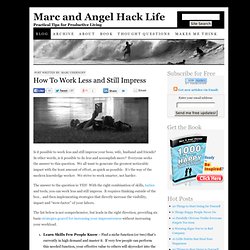 Email Self-reliance is a vital key to living a healthy, productive life. To be self-reliant one must master a basic set of skills, more or less making them a jack of all trades.
post written by: Marc Email You don't always have to work hard to be productive.
Life Hacks Vs Anti Life Hacks at Kontraband
T he List of 100 is a powerful technique you can use to generate ideas, clarify your thoughts, uncover hidden problems or get solutions to any specific questions you're interested in.
howtohaven.com: Tutorials and guides on how to do various things with your computer
Easily learn lucid dreaming with the best techniques - Learning - Lucidipedia