Tips and Tricks
50 Questions That Will Free Your Mind. Post written by: Marc Chernoff Email These questions have no right or wrong answers.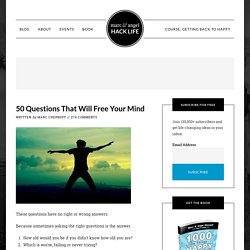 Because sometimes asking the right questions is the answer. How old would you be if you didn't know how old you are? Which is worse, failing or never trying? How to's and essential tips for buying, using, and fixing technology products - PCWorld. 20 Questions You Should Ask Yourself Every Sunday. Post written by: Marc Chernoff Email At the cusp of new beginnings many of us take time to reflect on our lives by looking back over the past and ahead into the future.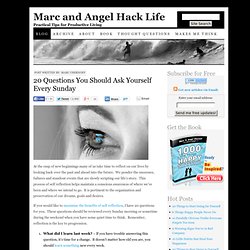 We ponder the successes, failures and standout events that are slowly scripting our life's story. This process of self reflection helps maintain a conscious awareness of where we've been and where we intend to go. It is pertinent to the organization and preservation of our dreams, goals and desires. 50 Things Everyone Should Know How To Do. Email Self-reliance is a vital key to living a healthy, productive life.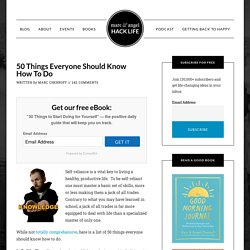 To be self-reliant one must master a basic set of skills, more or less making them a jack of all trades.
---