Parts
Precision Gears Timing Belts Timing Belt Pulleys Precision Bearings Brakes Clutches Precision Couplings Sprockets Chains and Maufacturing from SDP/SI. Home > Product Listing Toll Free: 1-800-819-8900 Precision and Standard Components.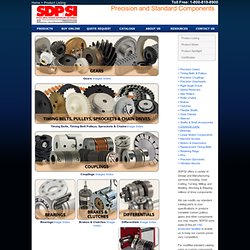 Home << ShoeBox Compressors - The World's Smallest & Lightest 4500 PSI Compressor. Blank Media, Ink & Toner, Flash Memory, Gadgets & More - Meritline® Airgas.com - Gas, Welding, Safety Supply. Alro Steel Corporation - Metals, Industrial Supplies and Plastics. Manufacturers, Suppliers, Exporters & Importers from the world's largest online B2B marketplace-Alibaba. GIGABYTE i-RAM Memory board PCI - PC. 5 reviews Write a review Edit your review · · 0 MB () / 4 GB (max) · · DRAM : DIMM 184-pin · · DDR SDRAM · · non-ECC · · DIMM 184-pin Through GIGABYTE's custom intelligent controller, i-RAM acts like a regular SATA hard drive at theoretically 1.5Gb/s data transfer rate.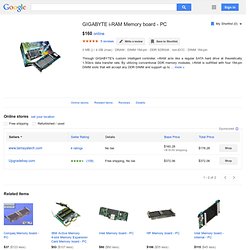 By utilizing conventional DDR memory modules, i-RAM is outfitted with four 184-pin DIMM slots that will accept any DDR DIMM and support up to ... more » Allied Electronics – Electronic Parts and Components Distributor. Online Metal Store | Small Quantity Metal Orders | Metal Cutting, Sales & Shipping | Buy Steel, Aluminum, Copper, Brass, Stainless | Metal Product Guides at OnlineMetals.com.
STEWMAC.COM : Guitar Parts, Bass, Banjo, Mandolin, Hardware, Tools, Supplies, Free Information. TigerDirect.com - Computers, Computer Parts, Computer Components, Netbooks & Electronics. Harbor Freight Tools – Quality Tools at Discount Prices Since 1977. CNC Machine Shop | Custom Waterjet, Plasma, Laser Cutting | eMachineShop.com. Carr.
---