Ridley Scott's Prometheus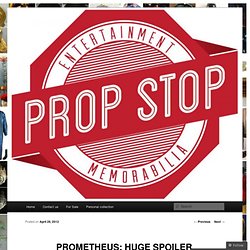 PROMETHEUS: HUGE SPOILER EXCLUSIVE CONTAINED IN CALLSHEET (YES I SAID SPOILER!) | the propstop's world of entertainment memorabilia
Okay boys and girls. Im a spoiler freak.
PROMETHEUS - Starmap - US on Facebook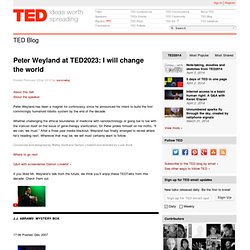 Peter Weyland has been a magnet for controversy since he announced his intent to build the first convincingly humanoid robotic system by the end of the decade.
Peter Weyland at TED2023: I will change the world
PROMETHEUS Teaser Poster Photo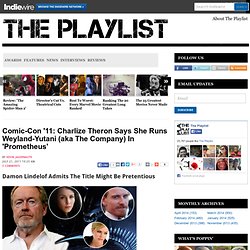 Comic-Con '11: Charlize Theron Says She Runs Weyland-Yutani (aka The Company) In 'Prometheus' > The Playlist
The puzzle of Ridley Scott's "Prometheus" is slowly, but surely beginning to take a hazy shape. Earlier today, we got our first official look at the film, and the surprises keep coming. The press conference brought out one of the film's stars, Charlize Theron and together with writer Damon Lindelof, they fielded questions about the upcoming "Alien" universe film and while we're still no closer to a full picture of what's to come, we did get a few more scraps.
Prometheus probably has the highest ratio of Audience Anticipation to Public Information of any movie in production.
PROMETHEUS Image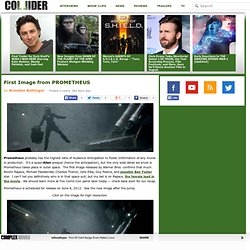 Here are some brand new set photos, taken from the designs of H.R Giger, for Ridley Scott's upcoming Prometheus! Looking at the images, the design of the environment kinda reminds you of the tunnel, that was constructed out of an Aliens mosaic in the first film!
New Set Photos From Prometheus Emerge!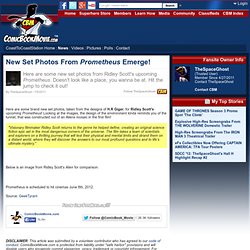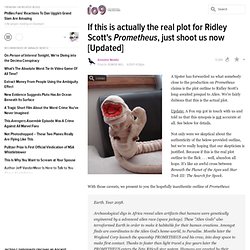 SExpand A tipster has forwarded us what somebody close to the production on Prometheus claims is the plot outline to Ridley Scott's long-awaited prequel to Alien.
If this is actually the real plot for Ridley Scott's Prometheus, just shoot us now
Michael Fassbender Praises PROMETHEUS Director and Crew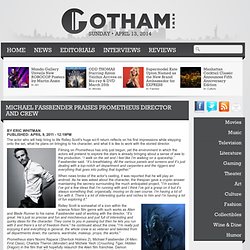 The actor who will help bring to life Ridley Scott's huge sci-fi return reflects on his first impressions while stepping onto the set, what he plans on bringing to his character, and what it is like to work with the storied director. Filming on Prometheus has only just begun, yet the environment in which the actors will pretend to explore the stars is already bringing about a sense of awe to the production.
Since we first heard whispers about 'Prometheus', it's been hidden behind and extremely thick shroud of secrecy, and not much has changed other than a few possible spoilers and plot details that have "leaked" out.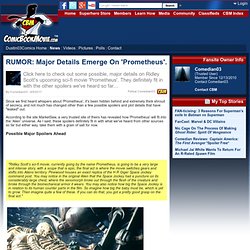 RUMOR: Major Details Emerge On 'Prometheus'.
Prometheus director Ridley Scott has finally come forward to make sense of the plethora of rumors circulating about the film's plot.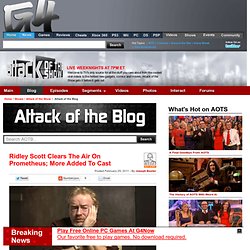 Ridley Scott Clears The Air On Prometheus; More Added To Cast