FunStuff
International Space Art Network - Welcome to a place of vision and beauty. Welcome to the world of space art.
Direct Neural Interface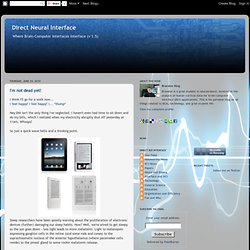 Well, not really. But, I did help a couple friends with a short film project that was accepted to the Cannes Film Festival. Yeah, THAT Cannes. While it isn't as amazing as getting a judged feature in, it's still a crazy awesome opportunity, so here I am. For those interested, the short is called Hushed and is a psychological thriller based around the idea of choice and free will.