Perso
Convergence. Soundlazer by Richard Haberkern. The Soundlazer parametric speaker project has been in the works for almost two years.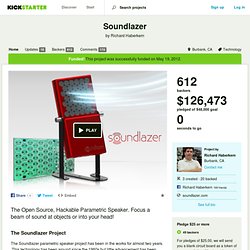 This technology has been around since the 1960s but little advancement has been made using modern electronics components, until now! What is the Soundlazer? A parametric speaker uses ultrasonic carrier waves to transmit audio to listeners a focused beam of sound. Generally speaking, only the person standing in front of a parametric speaker like the Soundlazer can hear the audio being transmitted. People to the sides of the parametric source hear little or no sound. MyDoodle. Community Photography Gallery. Photos Community Come on in!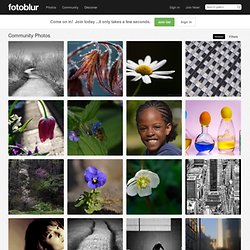 Join today ...it only takes a few seconds.Join Us! Instapaper. O'Reilly - Safari Books Online - Home.
F*ck Yeah Headlines. Code of Conduct. Learn Languages Online with Babbel.com. Quirky | social product development. Projects | participate. Lifehacker, tips and downloads for getting things done. How to Unclog a Toilet Like a Plumber. It's every man's worst fear.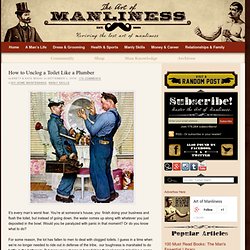 You're at someone's house, you finish doing your business and flush the toilet, but instead of going down, the water comes up along with whatever you just deposited in the bowl. Would you be paralyzed with panic in that moment? The Art of Manliness | Men's Interests and Lifestyle. Converge. Download MS Project Viewer 2.7 | Ms Project Reader - Mpp Reader - Mpp Viewer For Microsoft Project. MOOS Project Viewer is a Microsoft Project viewer that can open any MS Project file type (.mpp, .mpt, .mpx, .xml) for any Microsoft Project version (2000, 2003, 2007, 2010).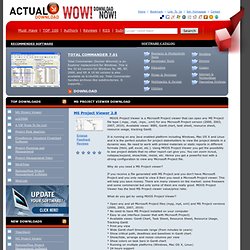 Available views: WBS, Gantt chart, task sheet, resource sheet, resource usage, tracking Gantt. It is running on any Java enabled platform including Windows, Mac OS X and Linux and it is the perfect solution for project stakeholders to view the project details in a dynamic way. PacaJob Emploi - offres d'emploi, alertes emploi et dépôt de CV en Paca et Languedoc-Roussillon.
Juri Travail
Week-end châteaux PACA et séjour châteaux PACA sur Weekendesk. SendFiles. Send Large Files. Brian Lumley.com Home Page. Xmarks (Bookmark backup) Backups | Backupify. Tips. BlackBerry TIPS. Join.me – Free Screen Sharing and Online Meetings. Interwebbings.
Streams. Followup.cc (FAQ) About.me. Transitory Existence: Flavors.me. LifeNaut.
---