Projects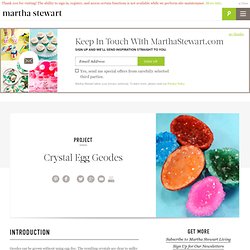 This Easter craft from TV crafter Jim "Figgy" Noonan doubles as a science project, offering an opportunity to show kids the crystallization process at work. To make a fluorescent variation for Halloween, substitute the water and egg dye solution with Glow Water . Tools and Materials
Crafts: Bottle Fish. - Jose Pino's Projects and Tidbits.
Can you believe this nice craft was made from trash?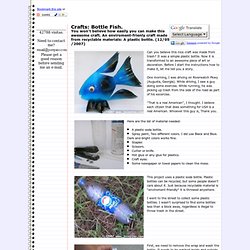 Yoda Paper Model with Follow Me Eyes
Yoda Free Paper Model from www.ss42.com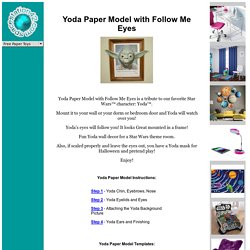 Hello Class! Today we will be learning how to make a shrimp out of a bendy straw. You'll need a bendy straw.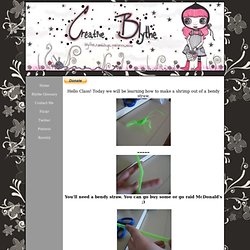 A fun twist to a traditional winter craft.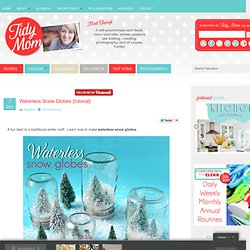 Tutorial time! I got a gig teaching a recycled t-shirt project at the library a few months ago, with a request for a recycled tee bag – the only bags I'd made from tees in the past had required sturdy sewing , and I didn't want hand-sewing to be the only thing holding the bottom closed in a class version of the bags, so I started brainstorming about some kind of hand-sewing-friendly or no-sew bag idea…. and here's what I came up with! The simplest version of these bags is great for smaller tees, or the more light-weight kind of girl-tees – just turn the bottom of the shirt into a drawstring and tie it closed!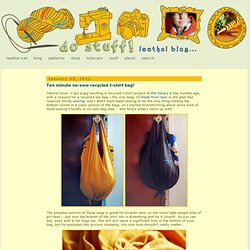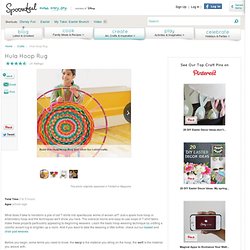 Build this Hula Hoop Rug and other fun t-shirt crafts. Take your weaving to the next level by making miniature baskets. Click the photo to view the craft. Make the chair pad above using t-shirts and a hula hoop. Click the photo to learn how. Click the photo to view other crafts you can make with old t-shirts.
I was walking through Target a few weeks ago and noticed this little knit fabric headband that was not just braided together…….but woven. I decided they were charging way too much for something that could be made with t-shirt scraps. And that means free.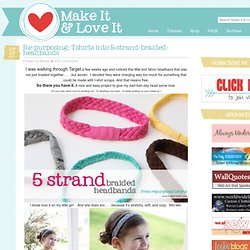 We rode bikes around our neighborhood this weekend and stopped at all the garage sales we found along the way.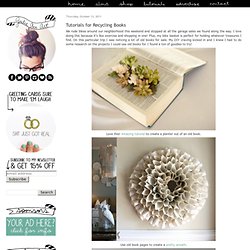 Jessica of Wednesday Inc shows us how to make those gorgeous twine chandeliers from the inspiration shoot she shared with us this morning. Using balloons, glue and twine, you can also make these lanterns for your wedding – and then bring it home and use it as your very own mid century lampshade.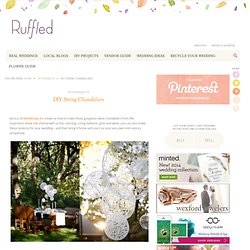 This impressive mural (along with a few others) were made by artist Kathryn Anderson with nothing more than pushpins and yarn.