Software
Technology Network for Java Developers. Oracle Oracle Oracle Technology Network > Java Article PrimeFaces in the Enterprise Learn how to efficiently build data-driven applications for the enterprise.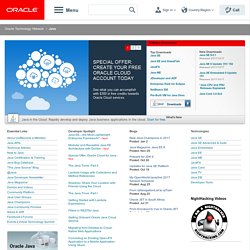 Sierra Chart - Description of Software Service Packages. Introduction Sierra Chart has multiple software service packages explained below.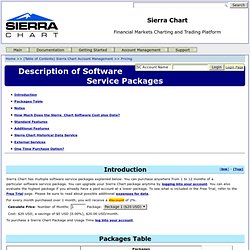 You can purchase anywhere from 1 to 12 months of a particular software service package. You can upgrade your Sierra Chart package anytime by logging into your account. Sierra Chart - Financial Market Charting and Trading Software. Help for TD Ameritrade. TD AMERITRADE Integrated Trading in QuoteTracker has a few extra features that are different from the web site.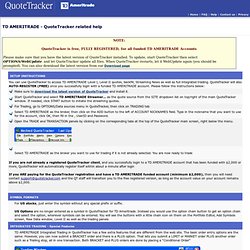 The basic order entry options are the same. However, you can now submit a BRACKET order and there is a PLUS option. That lets you submit a LIMIT or MARKET order PLUS another order such as a Trailing stop, all in one transaction. Both BRACKET and PLUS orders are done by placing a "Conditional Order" QuoteTracker.
---