Open_source
Mind_mapping
Graviax Grammar Checker. FileZilla Homepage - Index. Mohawke's Best of the Best Free and Open Source Software Co. Mohawke's Best of the Best Free and Open Source Software Collection from Dark Artistry :: Windows :: Macintosh :: Internet :: Operating Systems :: Games :: Web-Sites :: OSSWIN CD :: For search features you can simply use the search feature in your browser; Ctrl+F or Apple+F - Firefox, or use table toolsIf you need these pages translated check out FoxLingo(This page contains no ads or cookies, but does require a javascript enabled browser for sorting.)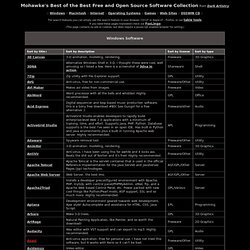 Access. The Code4Lib Journal - Free and Open Source Options for Creating. By Edward M.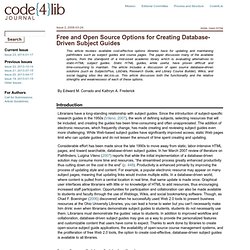 Corrado and Kathryn A. Frederick. 50 Awesome Open Source Resources for Online Writers. With the popularity of blogging and online journals, writers working in the online realm have a growing number of opportunities all the time to practice and refine their craft, and maybe even get paid for it.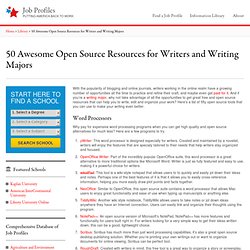 And if you're a writing major, why not take advantage of all the opportunities to get great free and open source resources that can help you to write, edit and organize your work? Here's a list of fifty open source tools that you can use to make your writing even better. Word Processors Why pay for expensive word processing programs when you can get high quality and open source alternatives for much less?
---