Inspirations
How to Find Your Core Values and Why You'd Want To. Last week, I mentioned that finding my top 5 core values is what inspired my newly rearranged workspace.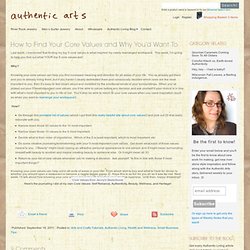 This week, I'm going to help you find out what YOUR top 5 core values are! Why? Knowing your core values can help you find increased meaning and direction for all areas of your life. Life Hacks. Life Hacks 2.0. 100 Tips About Life, People, and Happiness. 1.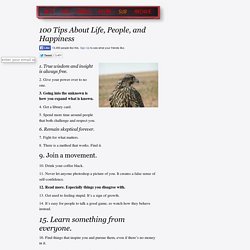 True wisdom and insight is always free. 2. Freebies . 'words to live by' poster. I put this together this afternoon as an epic procrastination method.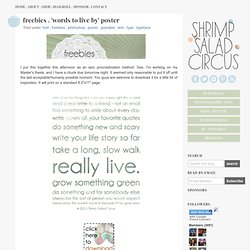 See, I'm working on my Master's thesis, and I have a chunk due tomorrow night. It seemed only reasonable to put it off until the last acceptable/humanly possible moment. You guys are welcome to download it for a little bit of inspiration. It will print on a standard 8.5"x11" page. Feel free to share this on your own lovely blog, but please do credit me and link back here if you do.
---