Computer Stuff
Rackmount Mart - Server Rack Accessories - Blank Panel. PowerShell.com. Windows PowerShell Methods. This section concentrates on pure PowerShell techniques.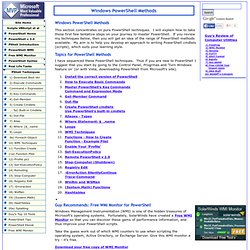 I will explain how to take those first few tentative steps on your journey to master PowerShell. If you review my techniques below, then you will get an idea of the range of PowerShell methods available. PowerShell Cookbook. This is a list of items my colleagues and I have found useful in our work.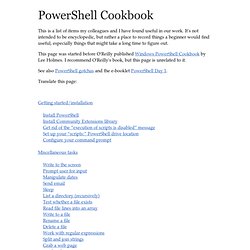 It's not intended to be encyclopedic, but rather a place to record things a beginner would find useful, especially things that might take a long time to figure out. This page was started before O'Reilly published Windows PowerShell Cookbook by Lee Holmes. I recommend O'Reilly's book, but this page is unrelated to it.
---