Ciudades/cities
Commentary: When Tokyo Was a Slum – The Informal City Dialogues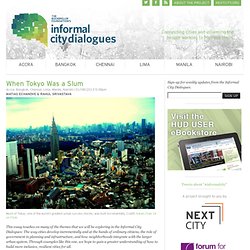 This essay touches on many of the themes that we will be exploring in the Informal City Dialogues: The way cities develop incrementally and at the hands of ordinary citizens, the role of government in planning and infrastructure, and how neighborhoods integrate with the larger urban system. Through examples like this one, we hope to gain a greater understanding of how to build more inclusive, resilient cities for all. First-time visitors to Tokyo may arrive with one of two fantasies dancing in their heads.
Our future in cities | TED Playlists | TED
Le Corbusier's plan may not have had such power if he hadn't put it on paper. The French modernist architect wanted to reform the polluted industrial city by building "towers in a park" where workers might live high above the streets, surrounded by green space and far from their factories. His idea was radical for the 1930s, and it was his diagrams of it that really captured the imagination.
The Evolution of Urban Planning in 10 Diagrams - Design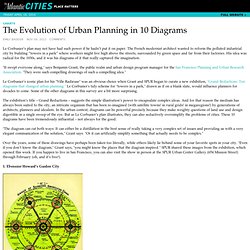 Una polémica norma que autoriza la mezcla de usos urbanísticos en toda la ciudad y que, según el secretario de Planeación, Gerardo Ardila, implica que no haya zonas exclusivas residenciales ni de ningún otro tipo fue incluida en el proyecto de reforma del Plan de Ordenamiento Territorial (POT) que presentará esta semana el alcalde Gustavo Petro. Además de invertir las prioridades en el POT, para que se consolide primero la ciudad construida, especialmente el centro, y que la expansión en los bordes de la ciudad se haga "solo si es necesario" -en palabras de Ardila-, la Administración le apostará al "polifuncionalismo", es decir, la mezcla de usos del suelo, que hoy está prohibida en algunos sectores. Una ciudad con monofuncionalismo no funciona.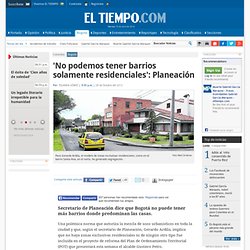 Secretario de Planeación habla sobre barrios en Bogotá - Noticias de Bogotá - Colombia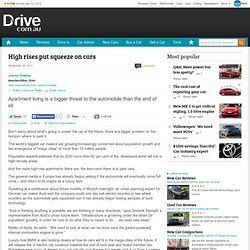 Don't worry about what's going to power the car of the future, there is a bigger problem on the horizon: where to park it. The world's biggest car makers are growing increasingly concerned about population growth and the emergence of "mega cities" of more than 10 million people. Population experts estimate that by 2050 more than 60 per cent of the developed world will live in high-density areas. And the more high-rise apartments there are, the less room there is to park cars. Advertisement
High rises put squeeze on cars
Shared Space
The concept of building shared space within the public realm is a radical one here in the United States, where automobiles are not only given priority, but completely dominate most public spaces. With the financial insolvency inherent in our current approach becoming more and more apparent each day, there is a need to study alternatives. The shared space model -- while a dramatic departure from the status quo -- can help us build Strong Towns while making our urban neighborhoods safer in the process. Strong Towns is proud to support a new transportation-focused blog here in Minnesota called Streets.MN. The site is a collaboration among a number of local transportation enthusiasts. Content is updated frequently and can be access on the Streets.MN site as well as on Facebook and Twitter.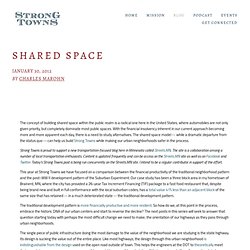 La velocidad de la ciudad del futuro >> I Love Bicis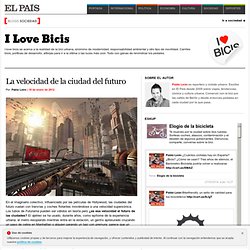 En el imaginario colectivo, influenciado por las películas de Hollywood, las ciudades del futuro vuelan con tranvías y coches flotantes moviéndose a una velocidad supersónica.
Canine combat vet guards Pentagon halls1:56Soldier's shocking airport surprise1:52Gay Olympian: We've come a long way2:20WWII veteran receives special gift2:27Gay skater thought Olympics was impossible2:57Donor puts $3,500 ring in donation bucket1:27 W. Virginia Governor: 'It's pretty bad'4:29Mayor: Chemical spill is like a prison1:58Material has impacted the water supply2:15Chemical leak contaminates water source1:54Manchin: We'll find the culprit in spill2:48Fed. emergency in West Va. chemical leak2:35Chemical spill contaminates water Many without water after chemical spill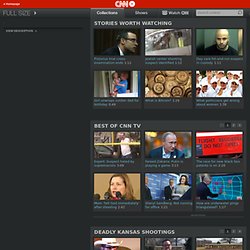 Video - Breaking News Videos from CNN.com
Ciudades superdotadas · ELPAÍS.com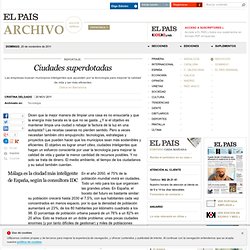 Dicen que la mejor manera de limpiar una casa es no ensuciarla y que la energía más barata es la que no se gasta. ¿Y si el objetivo es mantener limpia una ciudad o rebajar la factura de la luz en una autopista?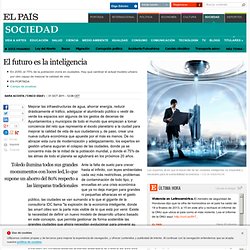 El futuro es la inteligencia · ELPAÍS.com
Mejorar las infraestructuras de agua, ahorrar energía, reducir drásticamente el tráfico, adelgazar el alumbrado público o vestir de verde los espacios son algunos de los gestos de decenas de Ayuntamientos y municipios de todo el mundo que empiezan a tomar conciencia del reto que representa el éxodo planetario a la ciudad para mejorar la calidad de vida de sus ciudadanos y, de paso, crear una nueva cultura económica que apueste por el más es menos.
For Professor Wulf Daseking, the City of Freiburg's Head of Urban Planning, longevity and continuity aren't just buzzwords on a whiteboard but themes to live and plan by. After 26 years at the helm of Germany's Environmental Capital, Daseking embodies the notion of sustainability in a city that has seen only four planning directors since World War II. Daseking and his team have also found creative ways to accommodate population growth within its coveted city limits by using available land to build bustling eco-villages: Rieselfeld, a former brownfield area, and Vauban, once a French military base, are ecologically integrated and socially diverse developments that make car-free and high density living easy, fun, and a matter of civic pride for its residents.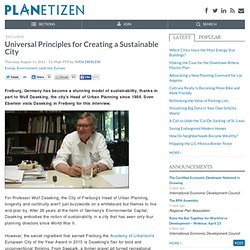 Universal Principles for Creating a Sustainable City
Global Reports on Human Settlements | 2011
Climate change is one of the most dangerous threats ever faced by humankind. Fuelled by two powerful human-Induced forces that have been unleashed by development and manipulation of the environment in the industrial age, the effects of urbanization and climate change are converging in ways which threaten to have unprecedented negative impacts on urban quality of life, and economic and social stability.
Contested Streets on Vimeo
tp://online.wsj.com/article/SB10001424052970203440104574403293064136098.html
For a kid who spent much of his childhood outdoors—alternately splitting time between the wooded park down the street, my friends' backyards, and a patch of countryside my parent's tended—I have been spending a lot of time in rather large cities as an adult.
This is your brain in the city « Per Square Mile
Village Towns
Vandana Shiva, an internationally recognized Indian activist and philosopher, explains that planning for the human being rather than the automobile can liberate space and create community within a city.
"What has been is what will be, and what has been done is what will be done; and there is nothing new under the sun." (Ecclesiastes 1:9) preface
The Continued Relevance of Reclaiming the Urban Memory
Back to the Future | James Howard Kunstler
A road map for tomorrow's cities
which-part-detroit-if-any-really-needs-right-sizing from...
Trancón en Bogotá durará más de dos años
Long commutes cause obesity, neck pain, loneliness, divorce, stress, and insomnia. - By Annie Lowrey
A Physicist Turns the City Into an Equation