Finance blogs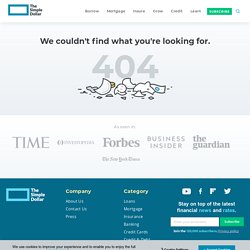 About a month and a half ago, I read Your Money or Your Life and found it to be a relevatory experience (check out my review of the book). One particularly interesting part was a discussion of a concept that the authors referred to as the "crossover point."
When Your Income From Investments Covers Your Living Expenses: The "Crossover Point"
Trader Mike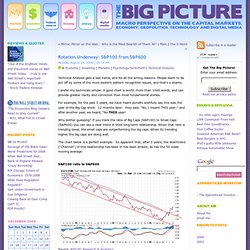 Monday, August 14, 2006 | 01:14 PM Technical Analysis gets a bad name, and for all the wrong reasons. People seem to be put off by some of the more esoteric pattern recognition issues, and that's a shame.
The Big Picture: Rotation Underway: S&P100 to S&P600
The Bonddad Blog
They say a picture speaks a thousand words. So, here is a picture of my bank statement showing the passive income from credit card arbitrage in the short span of 9 months. I had mentioned earlier about my first attempt at credit card arbitrage.
Grad Money Matters: Credit Card Arbitrage (Plus an Image of the $2,000 we Made...)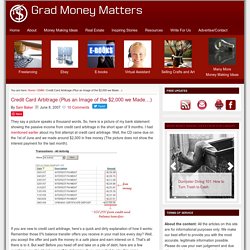 Clever Dude Personal Finance & Money
TreasurePicks
Zero Hedge
Biiwii.com Technical Analysis & Commentary