Finance blogs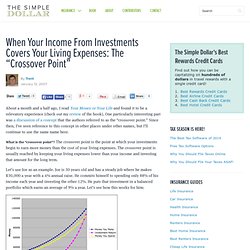 About a month and a half ago, I read Your Money or Your Life and found it to be a relevatory experience (check out my review of the book). One particularly interesting part was a discussion of a concept that the authors referred to as the "crossover point." Since then, I've seen reference to this concept in other places under other names, but I'll continue to use the same name here. What is the "crossover point"? The crossover point is the point at which your investments begin to earn more money than the cost of your living expenses.
When Your Income From Investments Covers Your Living Expenses: The "Crossover Point"
Since 2004 TraderMike.net has been the #1 spot for reading high quality, to the point daily market recaps. The site has been visited by more than 1.5 million visitors over its lifetime. In January, 2011 the site was sold to Blain Reinkensmeyer to continue the tradition and in November, 2011 all stock market recaps were switched to being posted on Blain's other site, StockTradingToGo.com.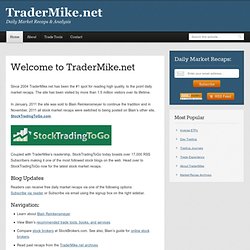 Trader Mike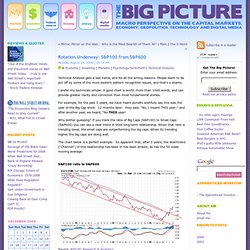 Monday, August 14, 2006 | 01:14 PM Technical Analysis gets a bad name, and for all the wrong reasons. People seem to be put off by some of the more esoteric pattern recognition issues, and that's a shame.
The Big Picture: Rotation Underway: S&P100 to S&P600
Note: This article is from J.D. Roth, who founded Get Rich Slowly in 2006. J.D.'s non-financial writing can be found at More Than Money, where he recently wrote about how to be happy. "How would you like to write an Unconventional Guide?"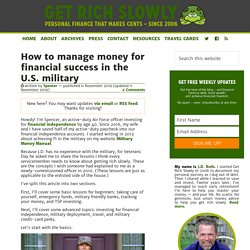 The Bonddad Blog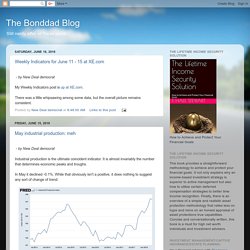 - by New Deal democrat Mike Konczal of the Next New Deal has a post up claiming to show that even the currently employed are struggling to find jobs, and therefore there has been no jobs recovery. Like many Doomish arguments, it suffers from "proving too much." The author finds some metric either flatlining or going down since 2009, therefore conditions are not improving. The author never thinks through the implications of the same data showing the exact same thing for previous economic expansions. That's Konscal's problem here.
They say a picture speaks a thousand words. So, here is a picture of my bank statement showing the passive income from credit card arbitrage in the short span of 9 months. I had mentioned earlier about my first attempt at credit card arbitrage. Well, the CD came due on the 1st of June and we made around $2,000 in free money (The picture does not show the interest payment for the last month). If you are new to credit card arbitrage, here's a quick and dirty explanation of how it works: Remember those 0% balance transfer offers you receive in your mail box every day?
Grad Money Matters: Credit Card Arbitrage (Plus an Image of the $2,000 we Made...)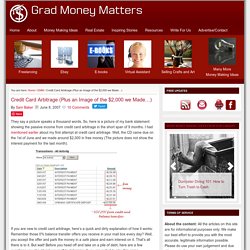 Clever Dude Personal Finance & Money
Posted by Brock | January 24, 2014. Welcome to Clever Dude! If you like what you see, subscribe to our RSS feed & stay in the loop.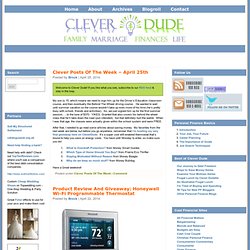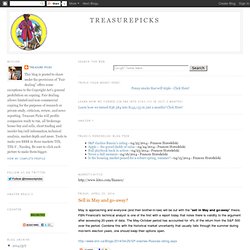 Optimism rules. Almost two thirds of investment professionals expect the global economy to expand in 2014, according to a CFA Institute survey. And 71 per cent picked stocks as the asset class most likely to perform best, a big jump from 50 per cent last year. If you invested in the stock market in 2013, you had excellent returns in both Canadian and U.S. equities. It was a surprising outcome for a year in which all the news seemed gloomy. The TSX composite index was up 9.6 per cent (not including dividends) and the S&P 500 index was up nearly 30 per cent.
TreasurePicks
by Bill McBride on 4/18/2014 08:21:00 PM Following some comments from Senator Rand Paul, I've been requested to post this again with a couple of tables added. Senator Paul said last week: "When is the last time in our country we created millions of jobs? It was under Ronald Reagan ..." That is completely wrong. (I've corrected both Republicans and Democrats, but recently it is mostly prominent Republicans that make stuff up!).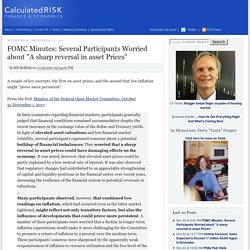 Zero Hedge
Biiwii.com Technical Analysis & Commentary